Marymay and Kemuel
Some say that a married couple should be best friends first, and a couple second.Marymay and Kemuel's story is almost more that of two best friends, than a married couple. Like any good friendship, there have been ups and downs, but how they survived through it all and came out on top is a story that spans nearly 8 years, and it started with three words that changed the fabric of their lives: "I like gold."Yeah. Those weren't the three words I was expecting when I heard their story either. Nonetheless, they were the words 15 year old Kemuel chose to start their first conversation. Really, that was the beginning of a friendship more than a love story. But as the years went on, with the times they spent together, months they spent apart, from their first date at Burger King to the months where they hardly even spoke to each other, something was growing, whether they saw it or not at the time.
After the first summer they met at camp, Kemuel knew he loved her. Though she saw him as a friend, she didn't share the feelings he had. So as the years went by, they remained friends. Kemuel travelled, flew to Thailand and Australia, went to college and grew up. After awhile, he had all but given up on the idea that one day she would possibly love him back. But feelings have a funny way of turning around sometimes.
Shy fifteen year-old Marymay wasn't happy. Against her will, she had been forced to go to camp. She could think of a thousand things she'd have rather been doing that summer. And she definitely wasn't about to accept her fate and start making friends. So there she stood in the middle of the cafeteria on that first day, moping.
"I like gold." A voice.
She looked up to see a boy: her age, dark hair, friendly smile. Not sure what to make of the statement, and not in the mood for friendly banter, she shot him a confused look. Still smiling, he pointed to her feet. Her sandals. Gold.
Undeterred by the cold reception, Kemuel continued on the conversation, determined to know more about this girl. And it would seem he succeeded in softening her heart a little before they both were sent back home later that summer.
...
While their friendship hadn't changed. The way she saw him did. All of a sudden, in her eyes, Kemuel was no longer the same 15 year-old that she had met years before. He was mature. He had graduated college, travelled the world and was no longer at her feet waiting for her to fall for him. She missed that. So one fateful day, as they were sat next to one another on a park bench, she finally said it: "I love you." And awaited his reply.
Silence.
As one might expect, Marymay was slightly upset by this. But the truth was, he didn't know what to say. He was dumbfounded. He never expected to hear those words from her. But he wouldn't leave Marymay hanging for too long. She was relieved when later that day, he called and explained that he felt the same way.
Fast-forward to May 2016. Privy to her love of mountains, hiking and nature, Kemuel set up a proposal for the books, bringing her to the very top of Mont Megantic to pop the question. And there, 1102m above sea level, he proposed by singing a song he had written for her.
Four months later, in a wooden palace in St-Denis de Brompton, the couple having exchanged vows, he sang her that same song in front of their friends and family. As you can see in the pictures, the wedding was fantastic. Not because of the decor, or the venue (though those don't hurt), but because you can tell that this is just the beginning of the story for them.
Today, September 18, 2017, we're wishing them a happy first anniversary. May your marriage always stay golden.
Photographer:
Beautiful Exchange
Photo Location: Lac Brompton, 5 minutes from La Grange Rouge.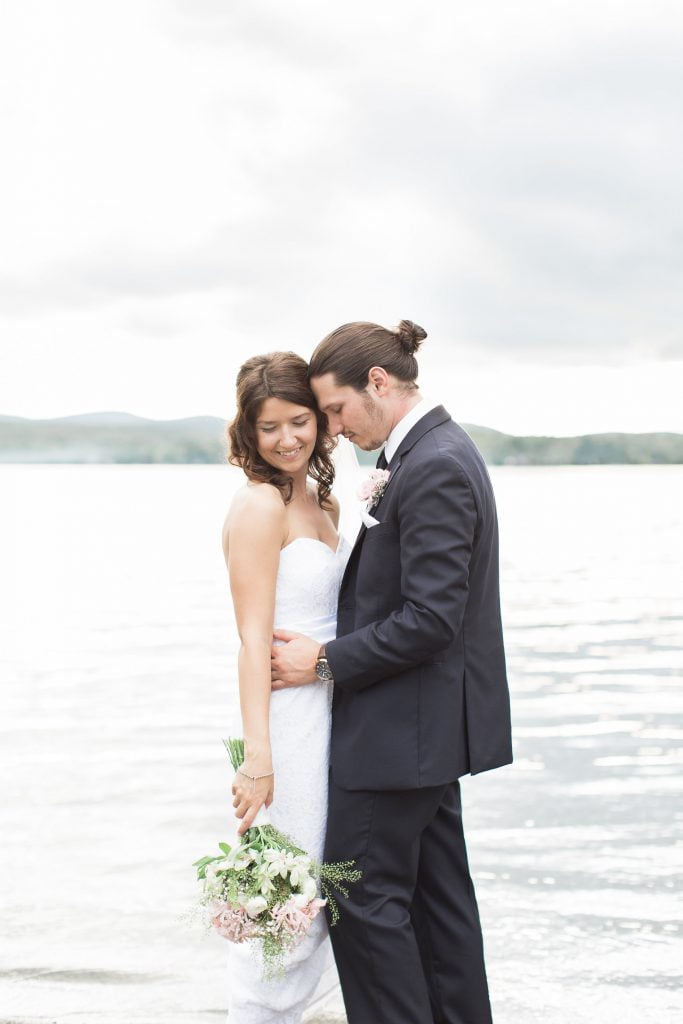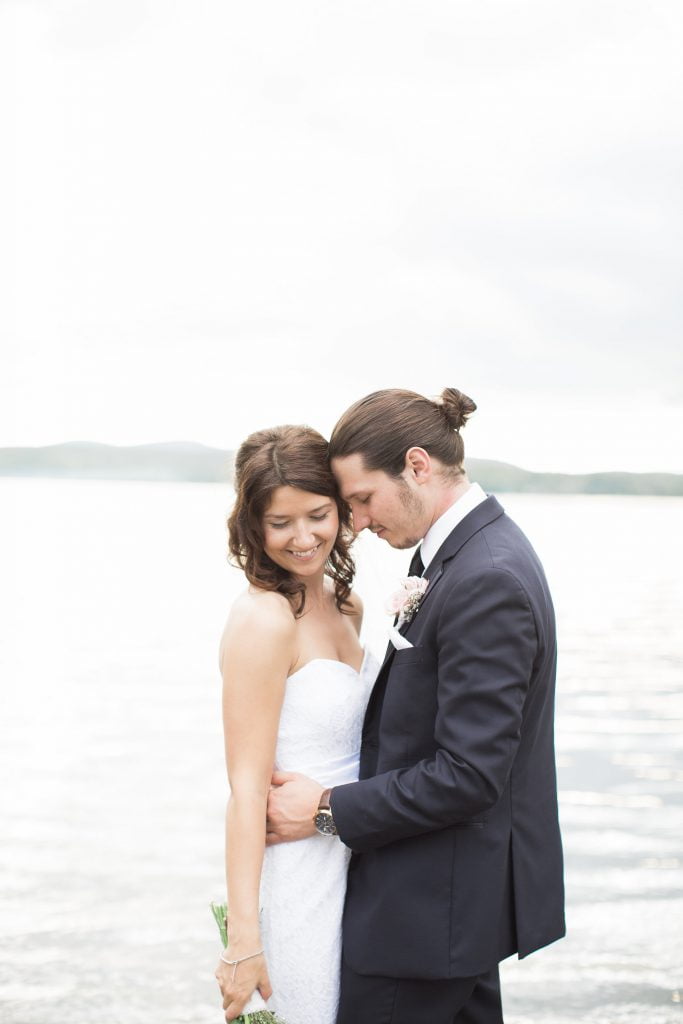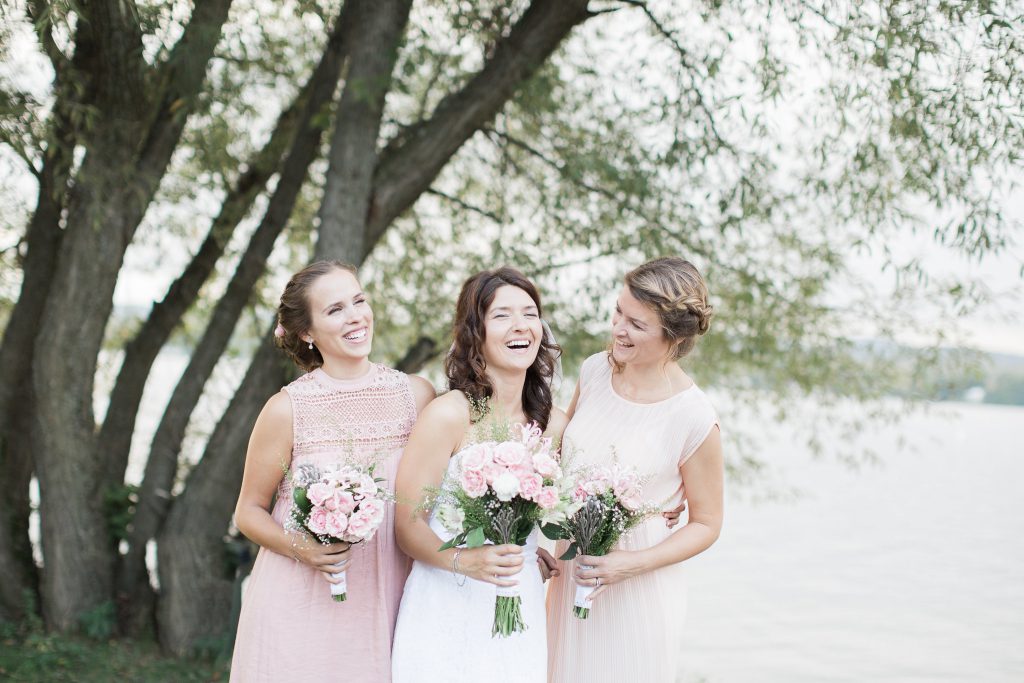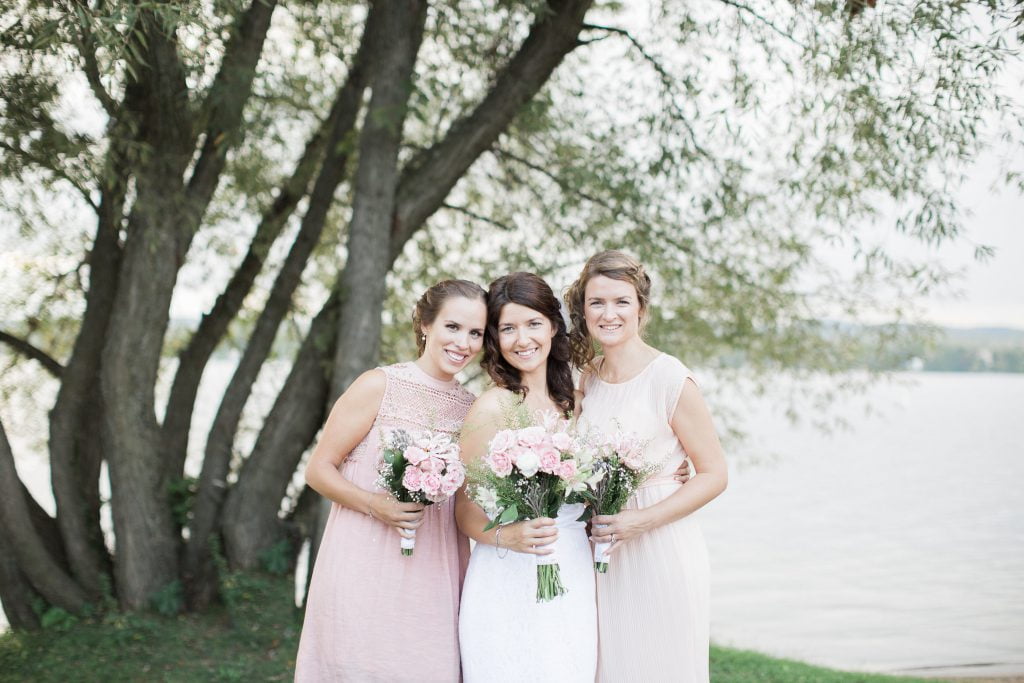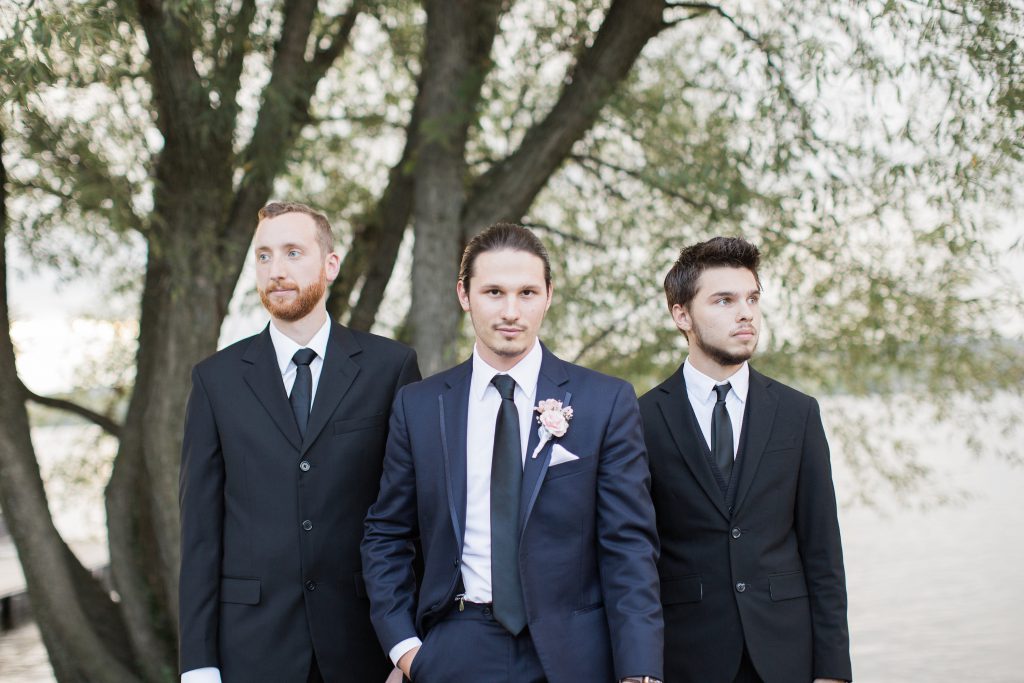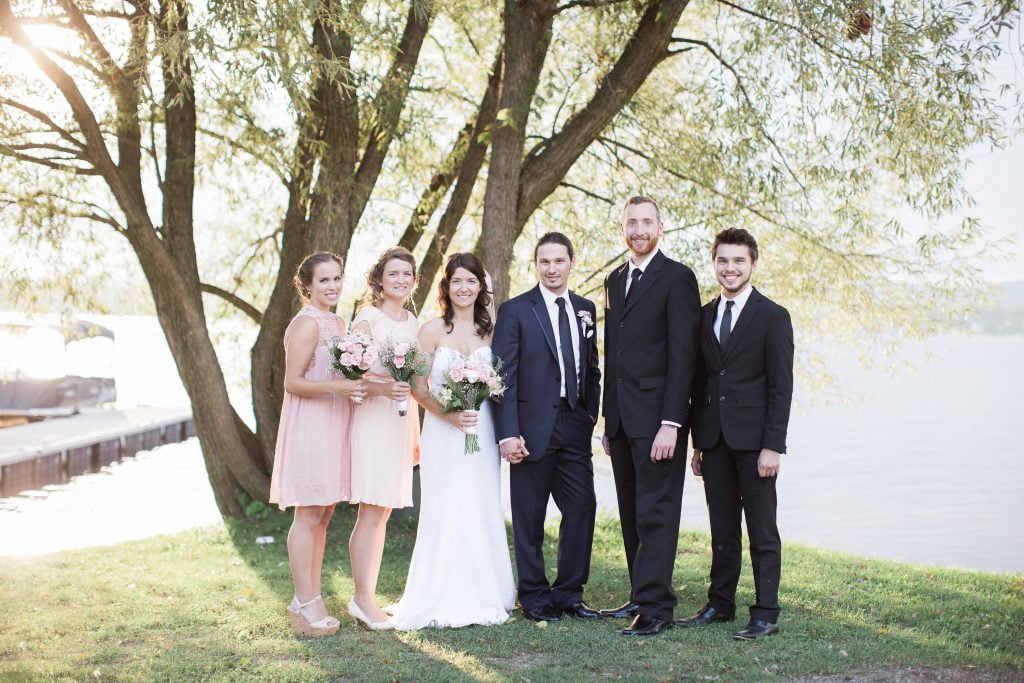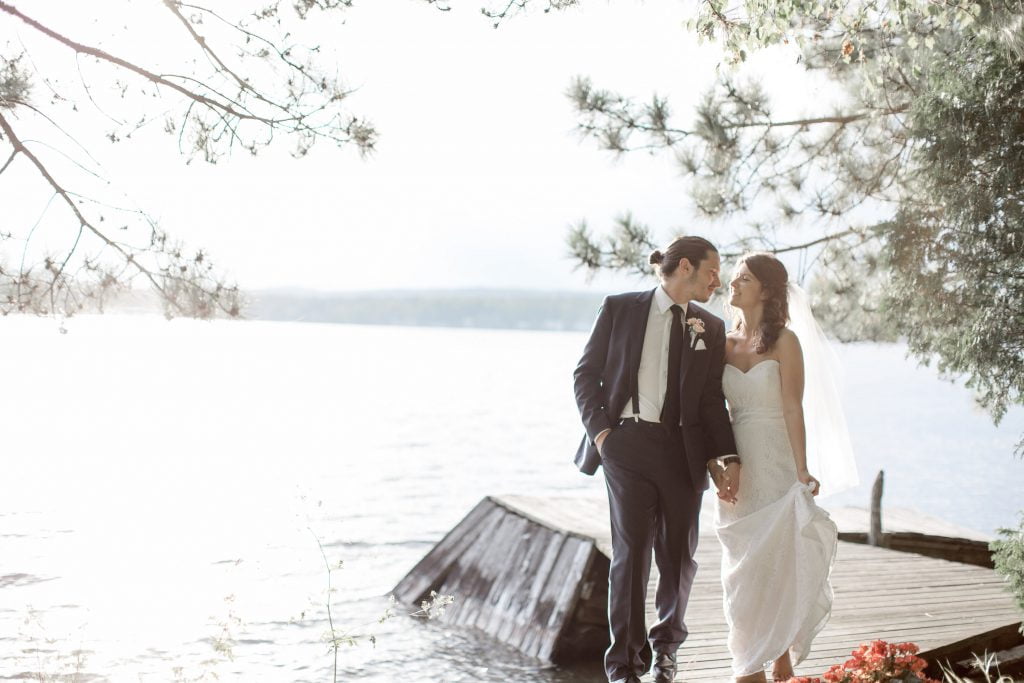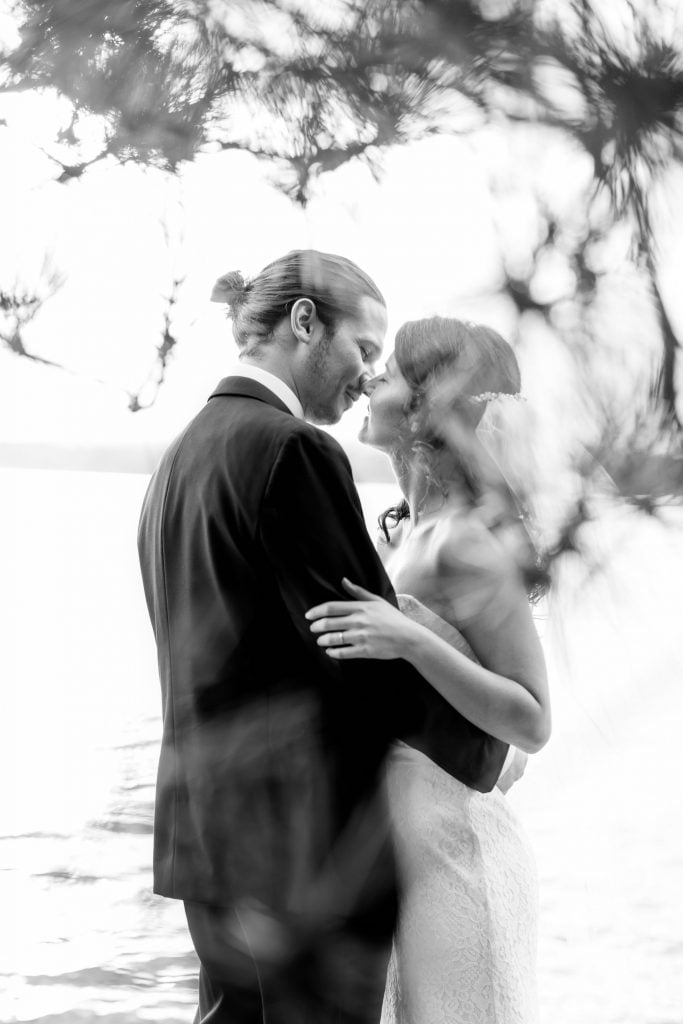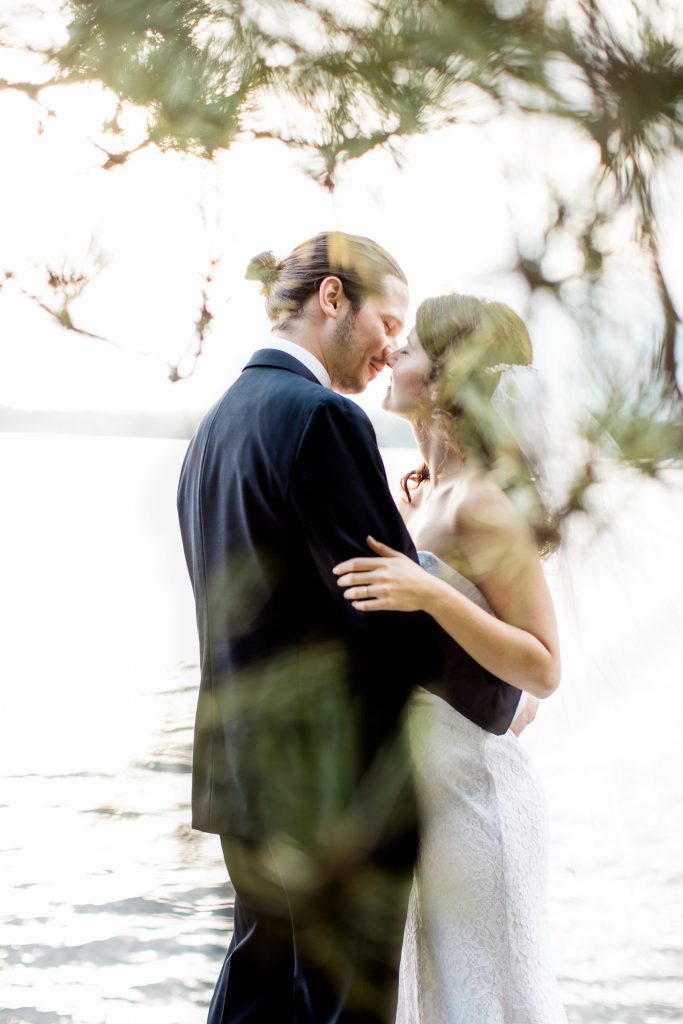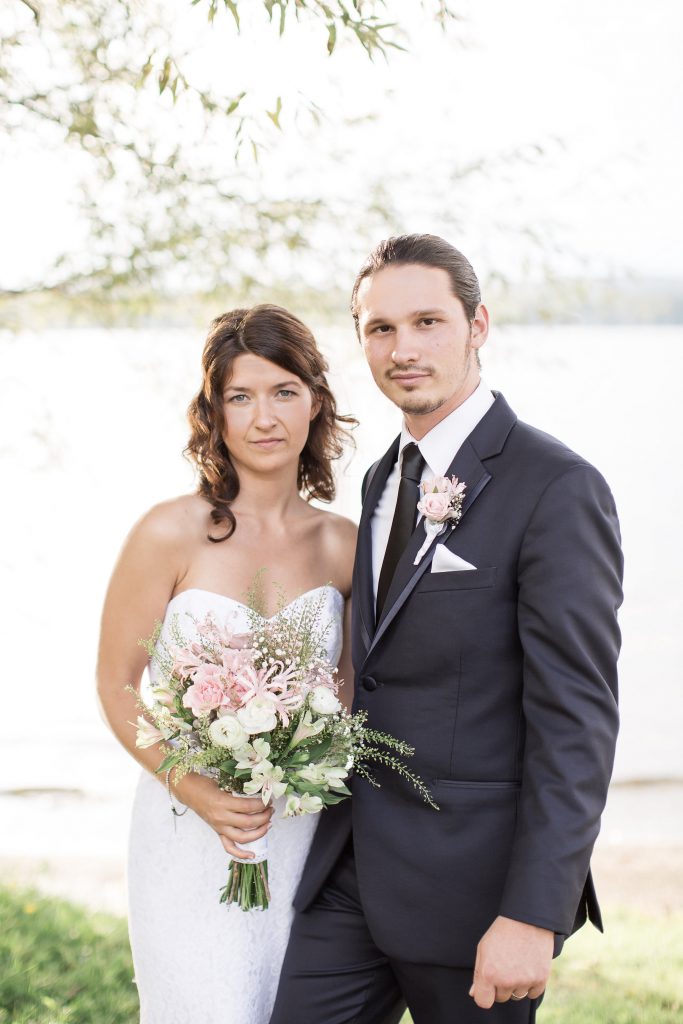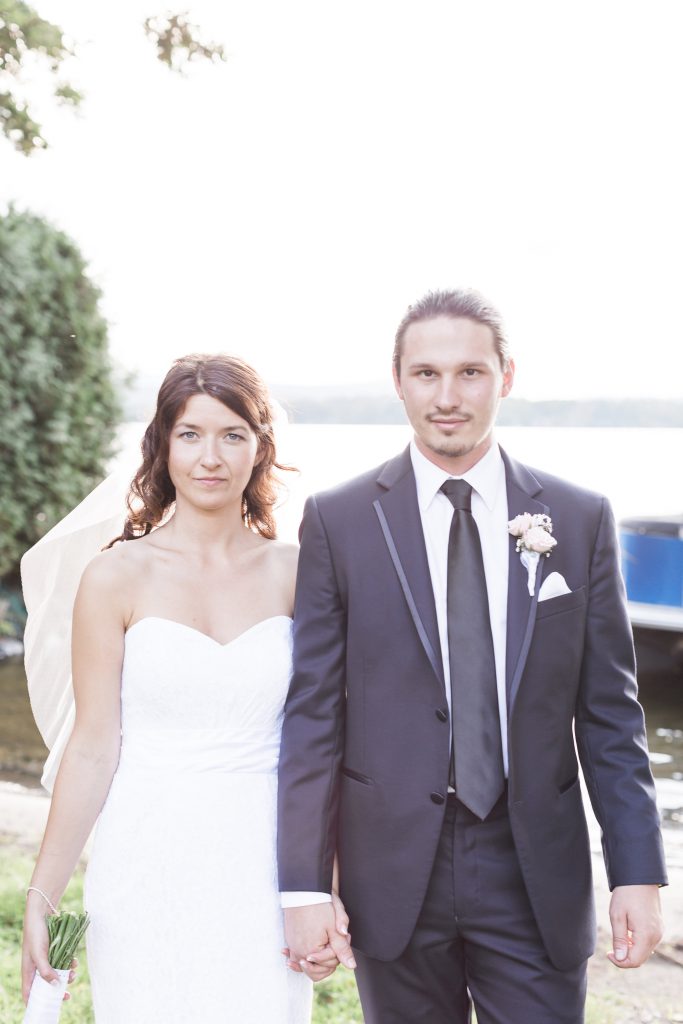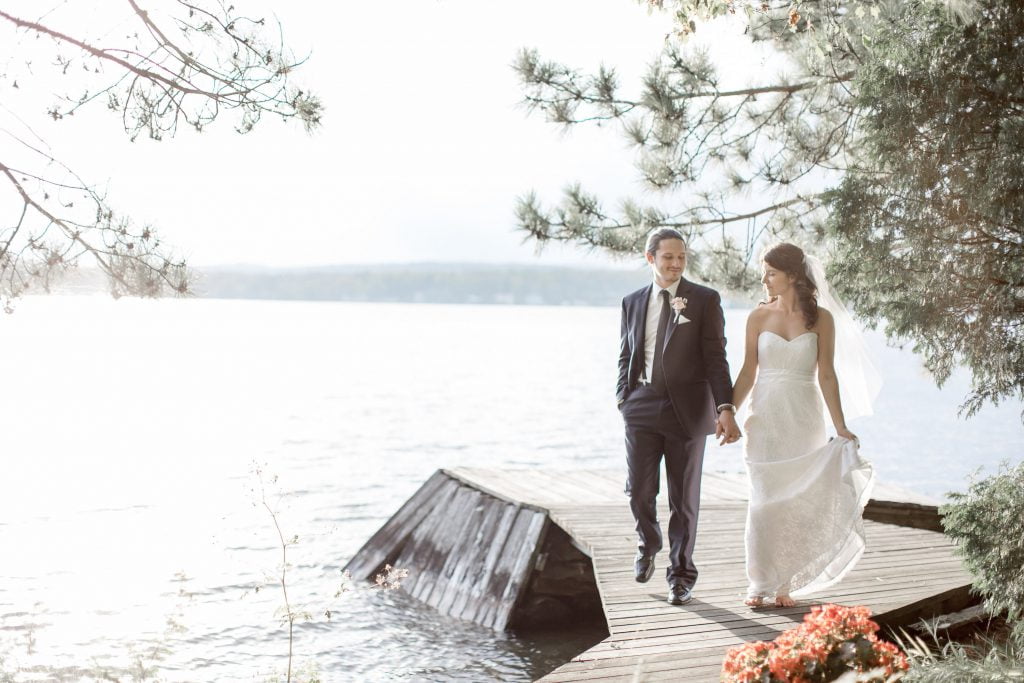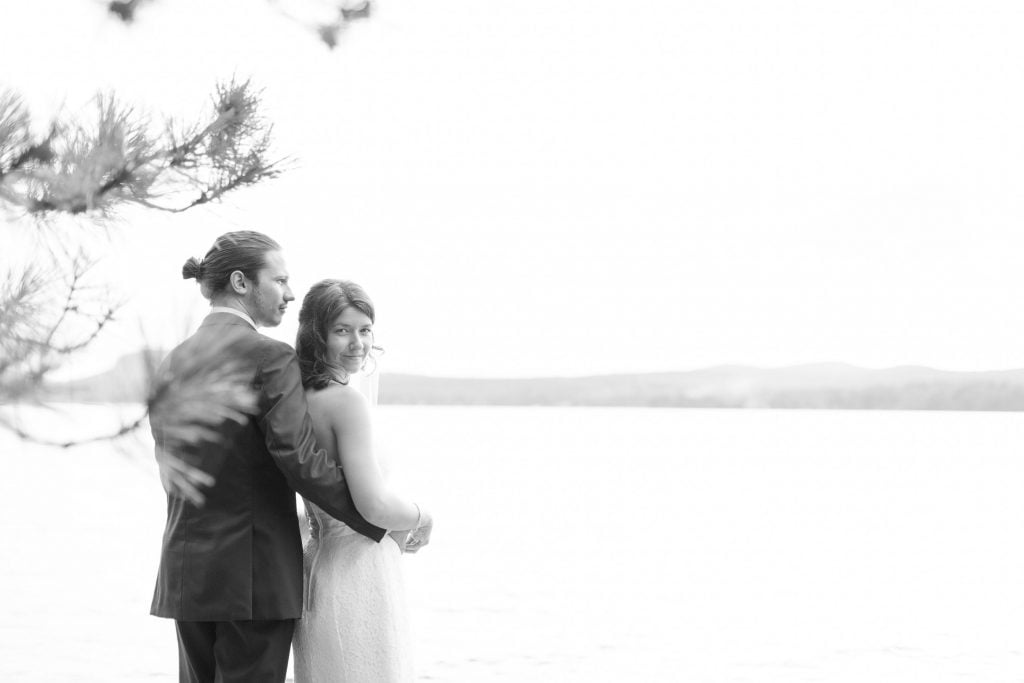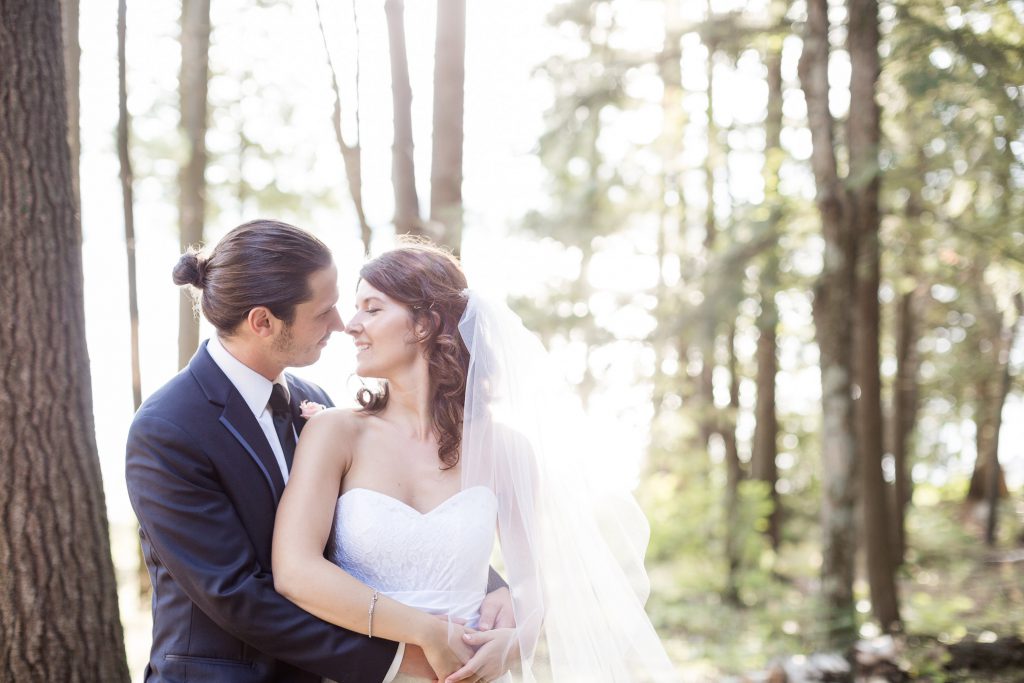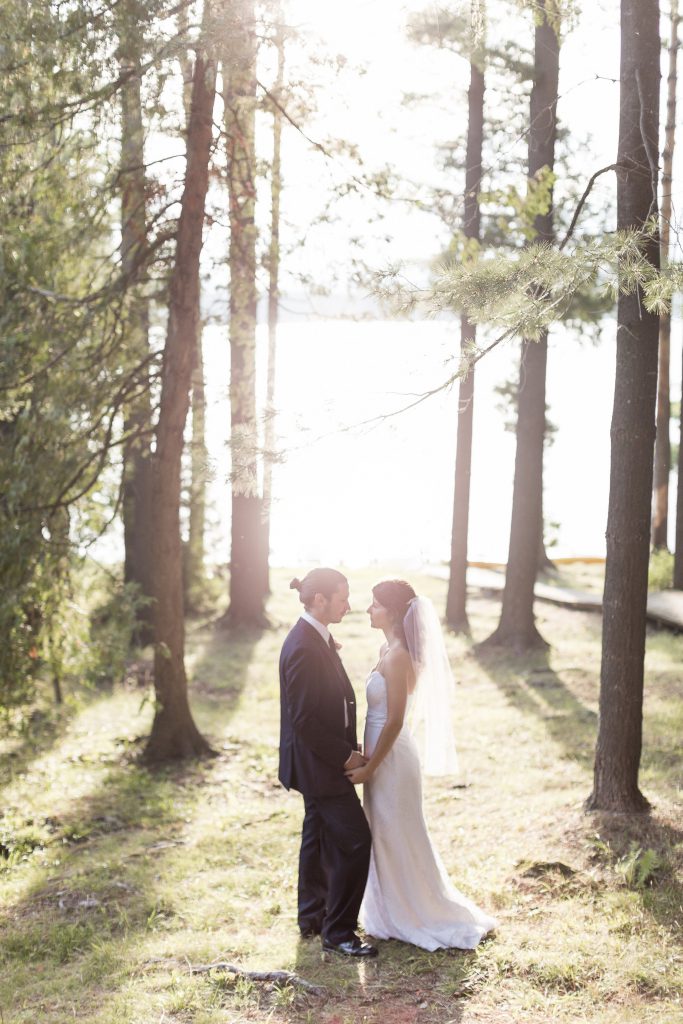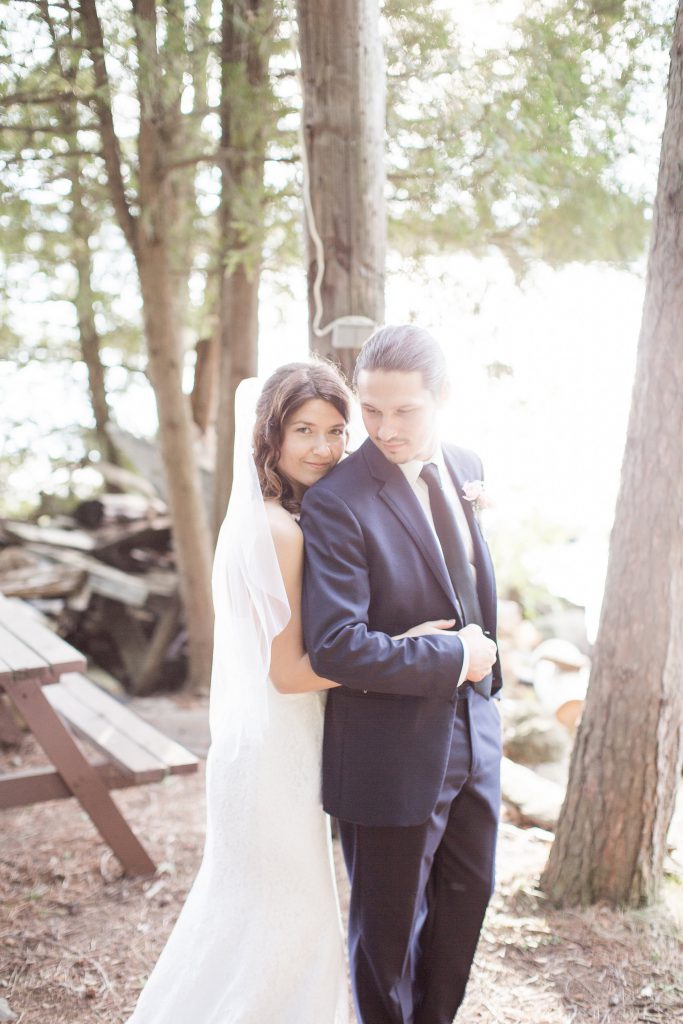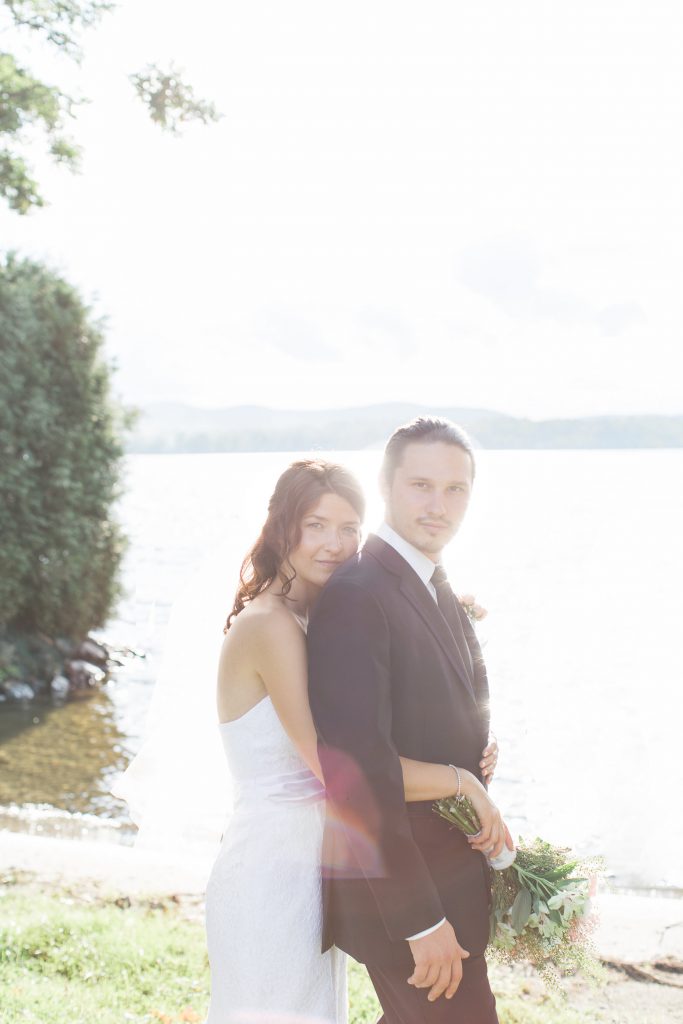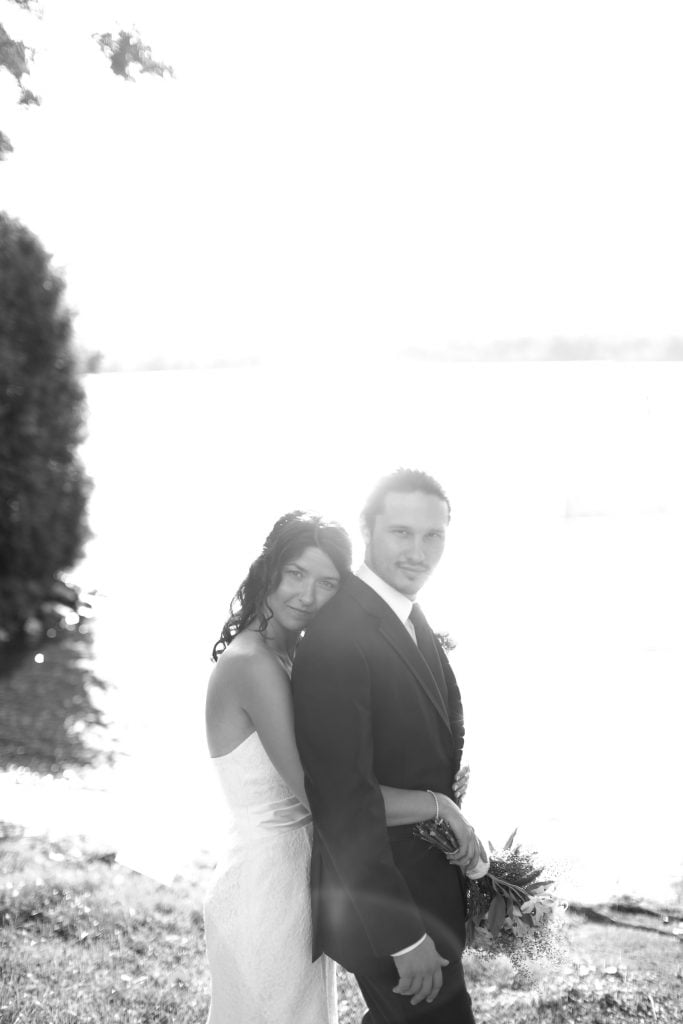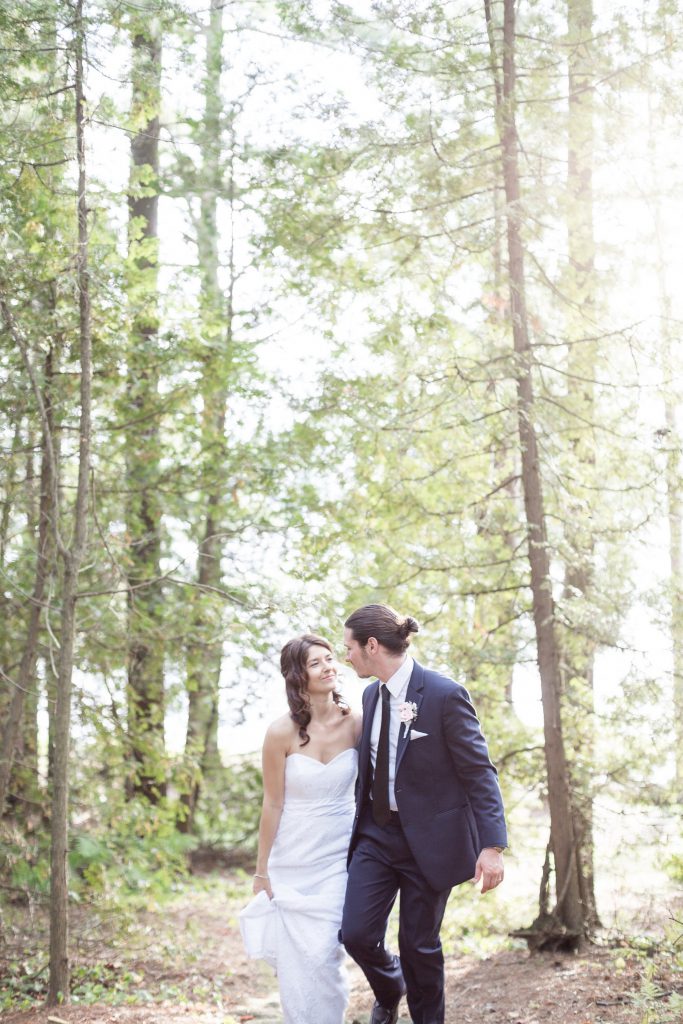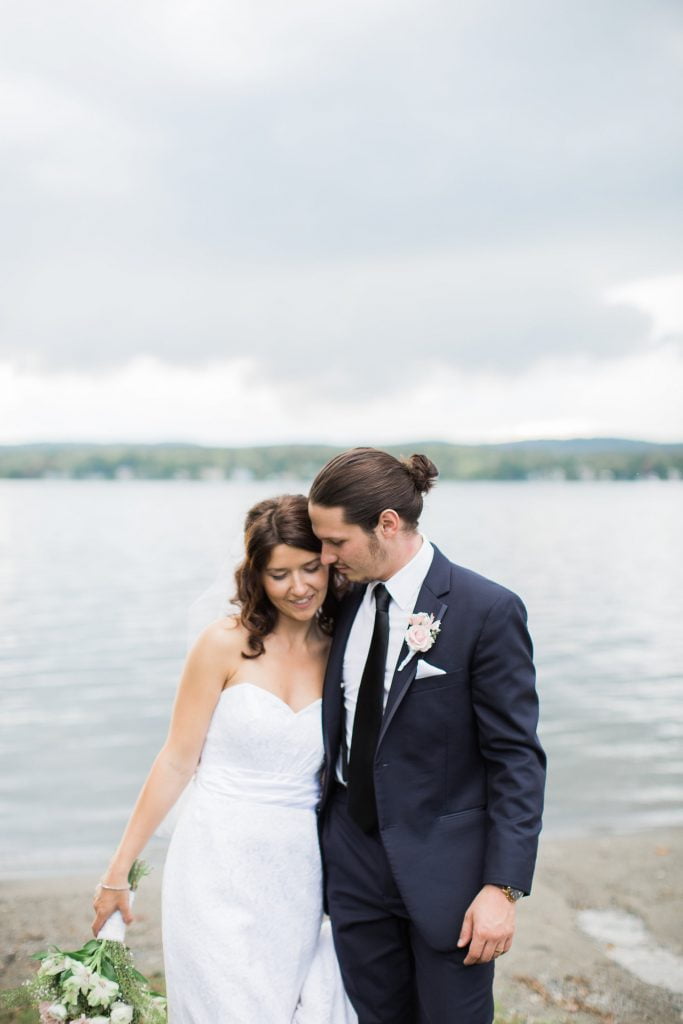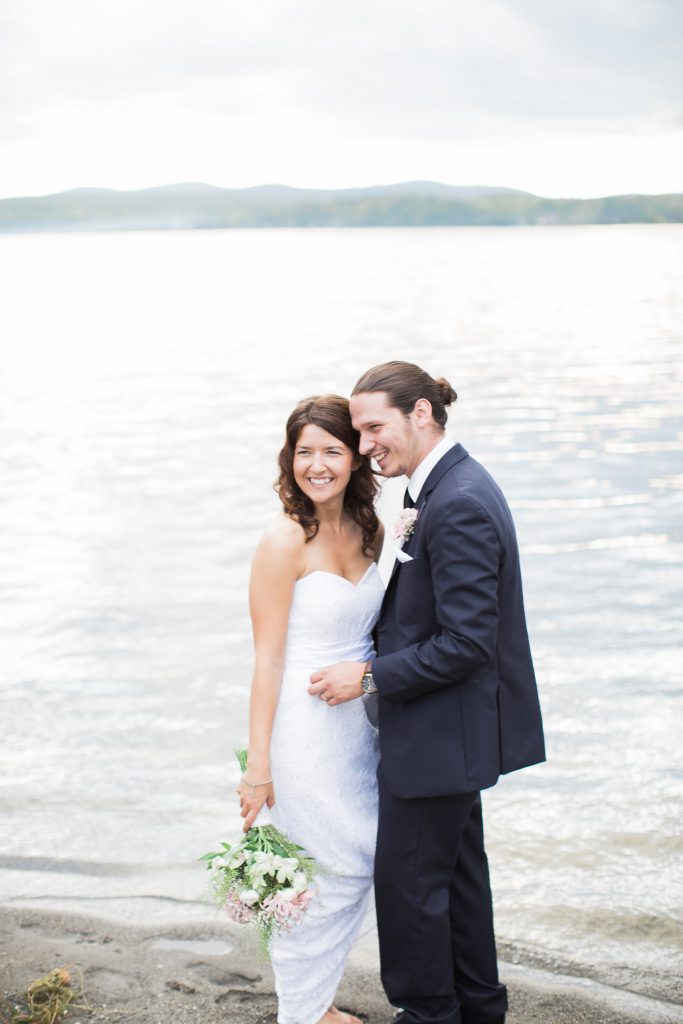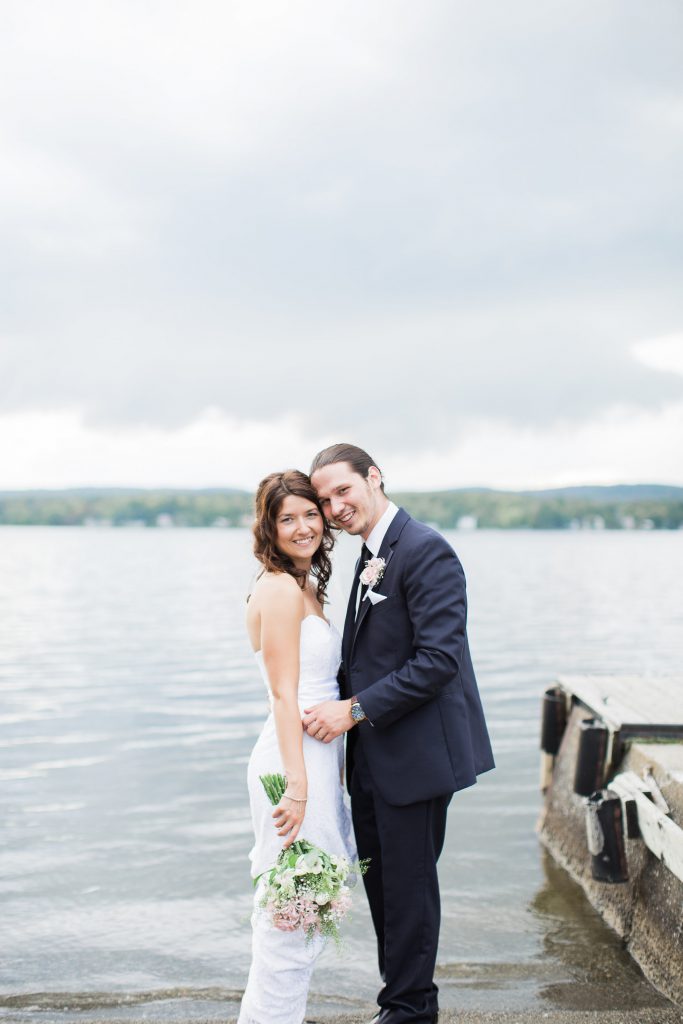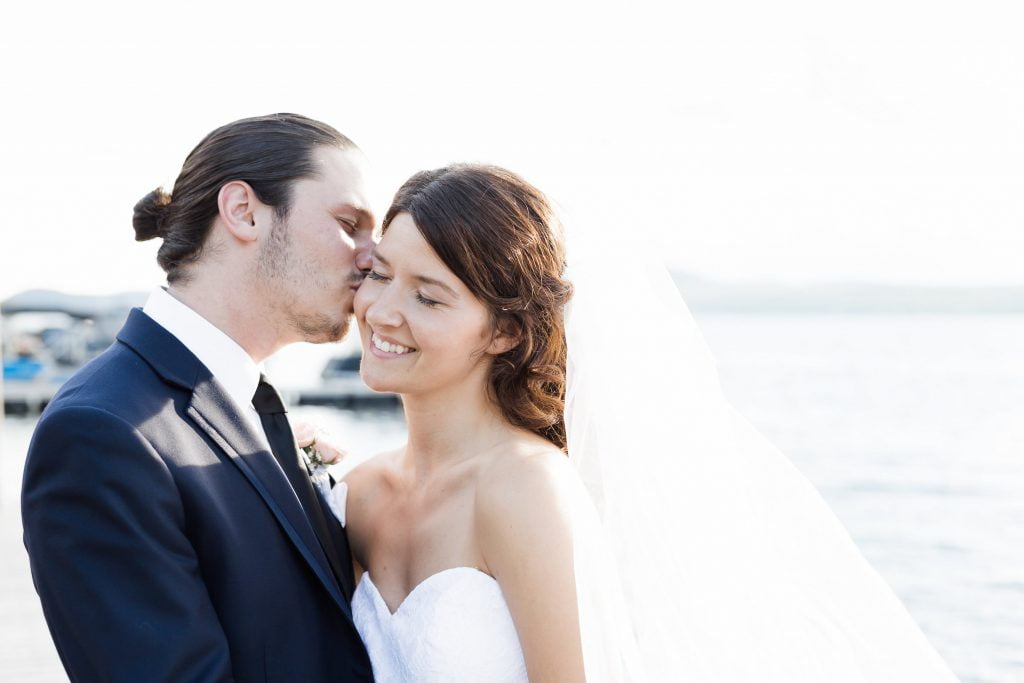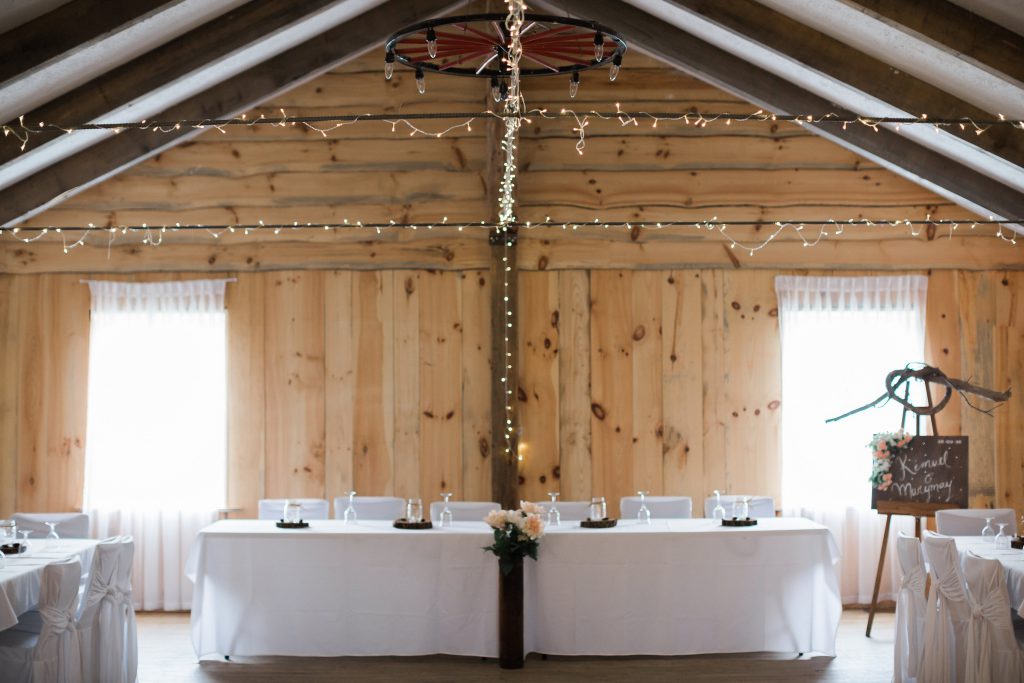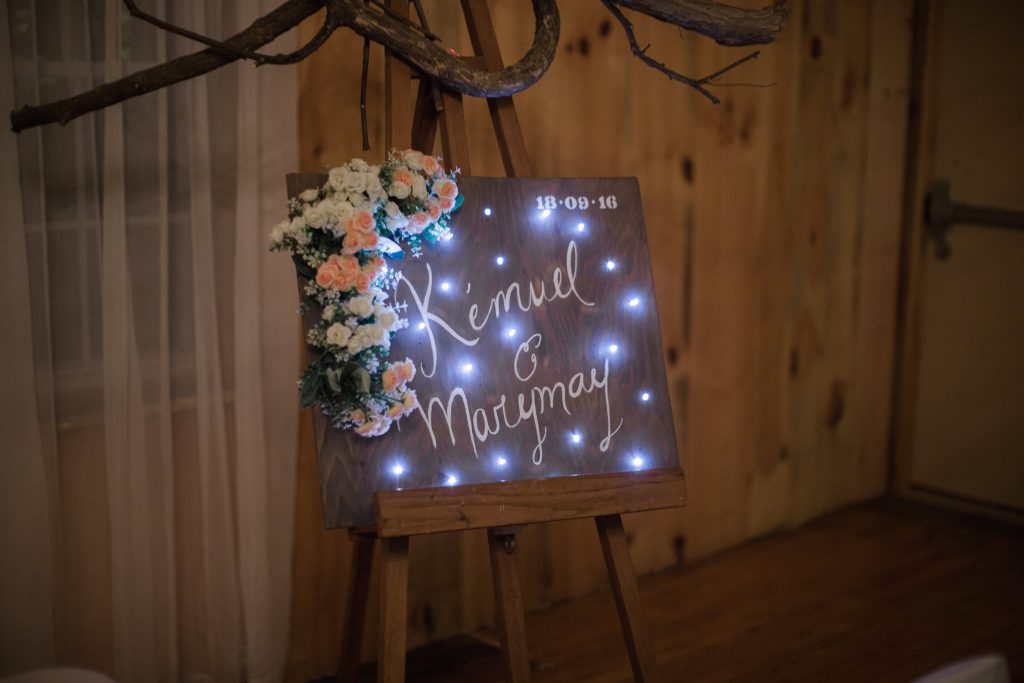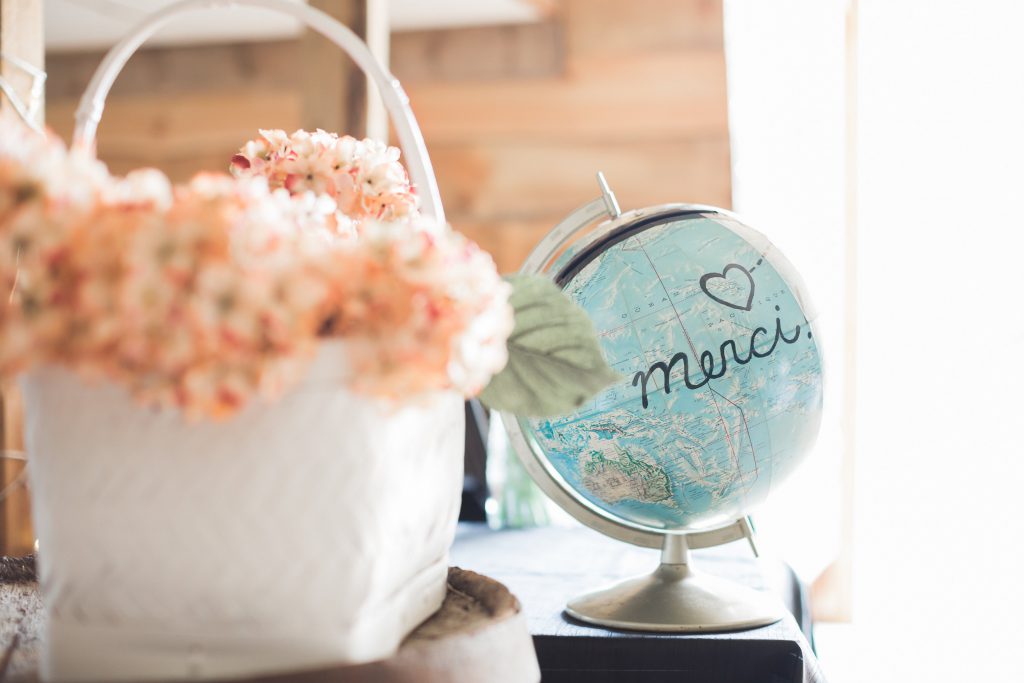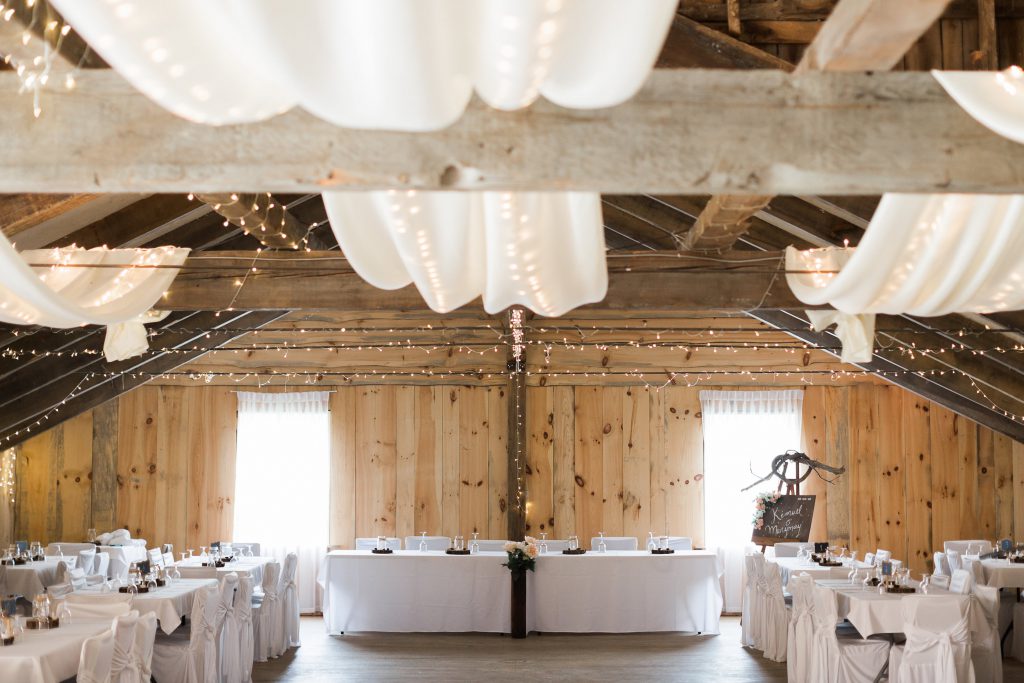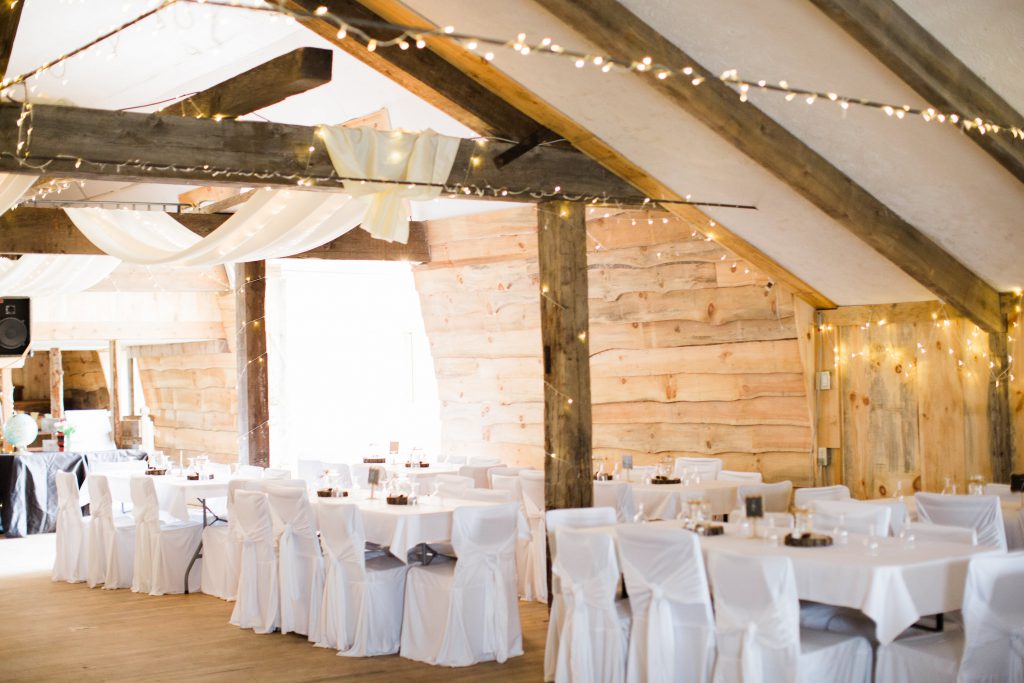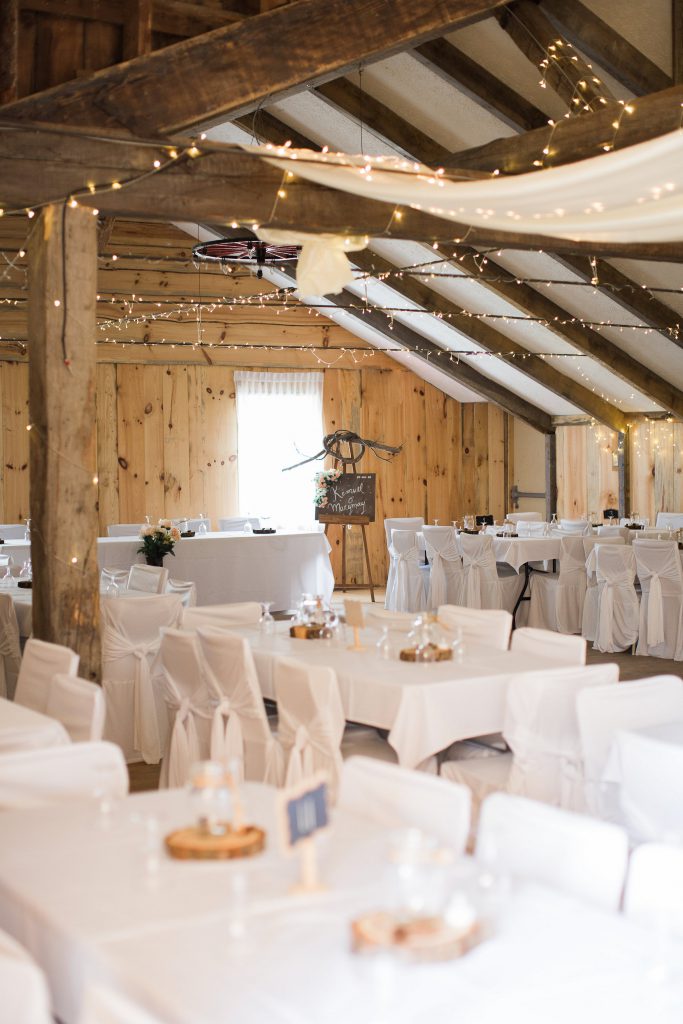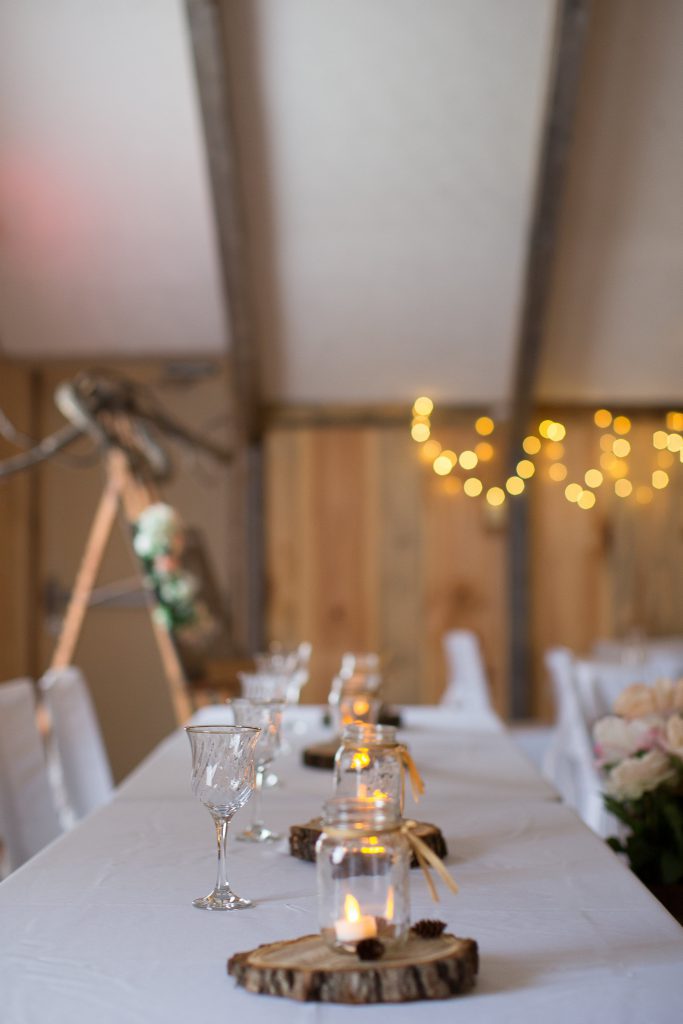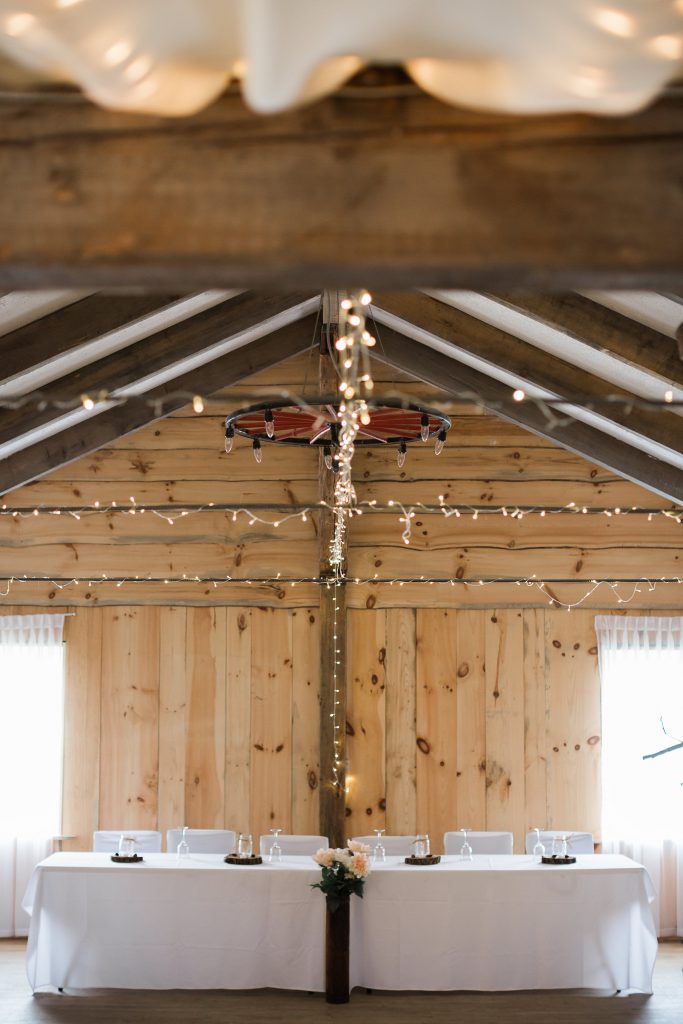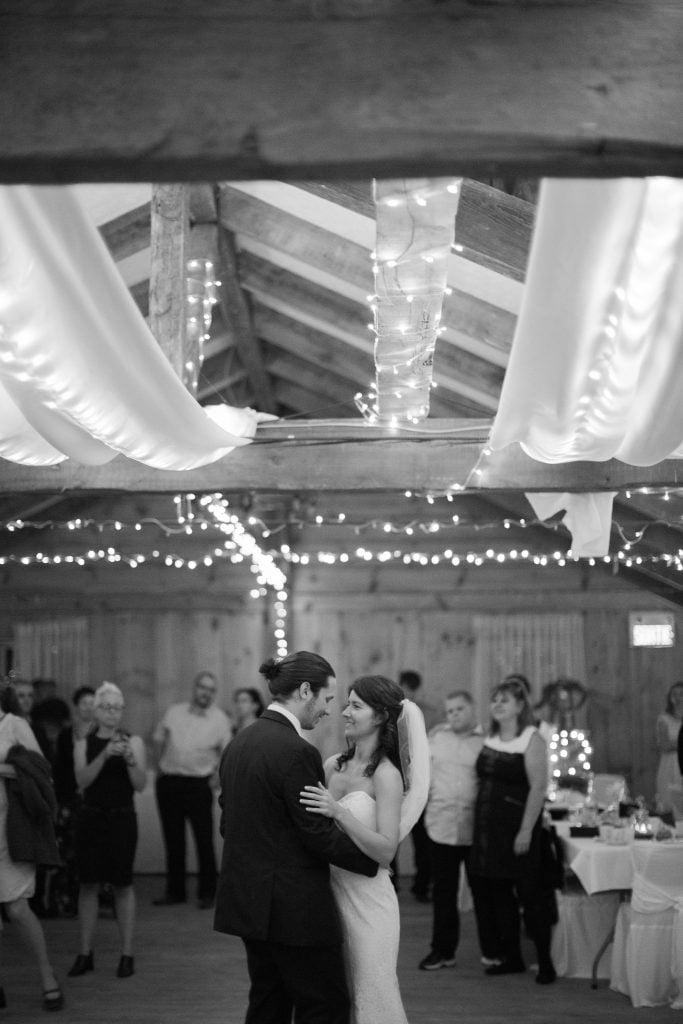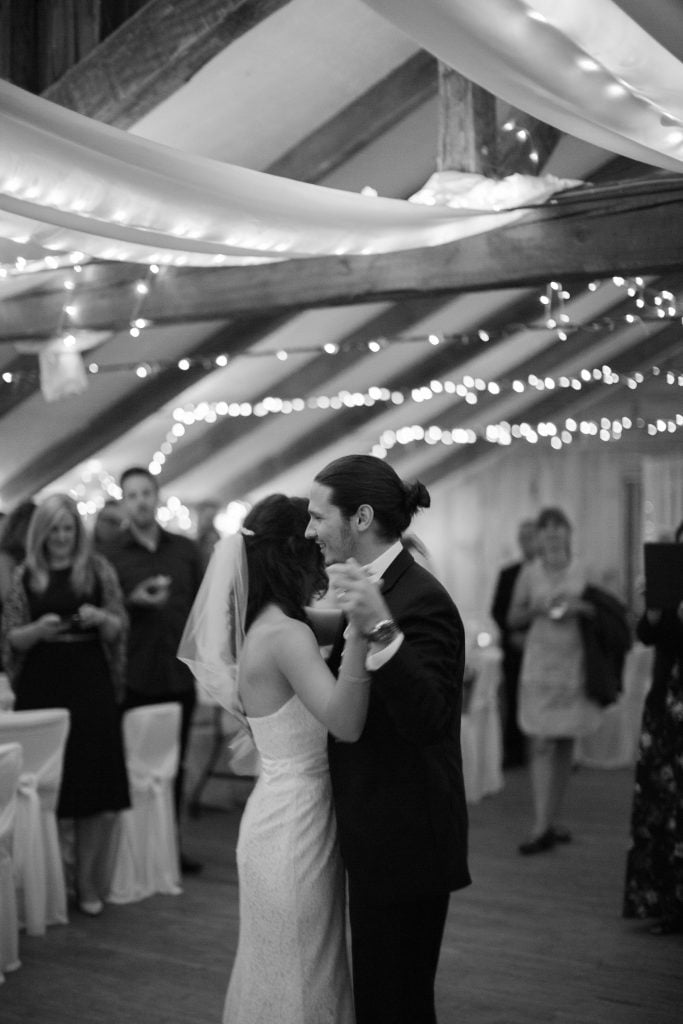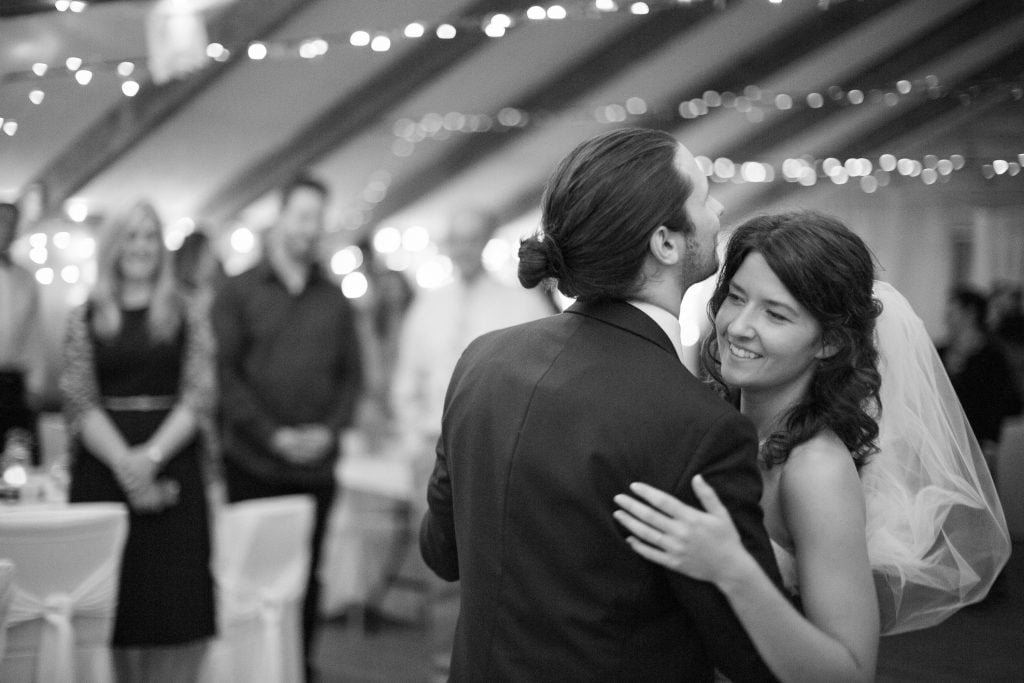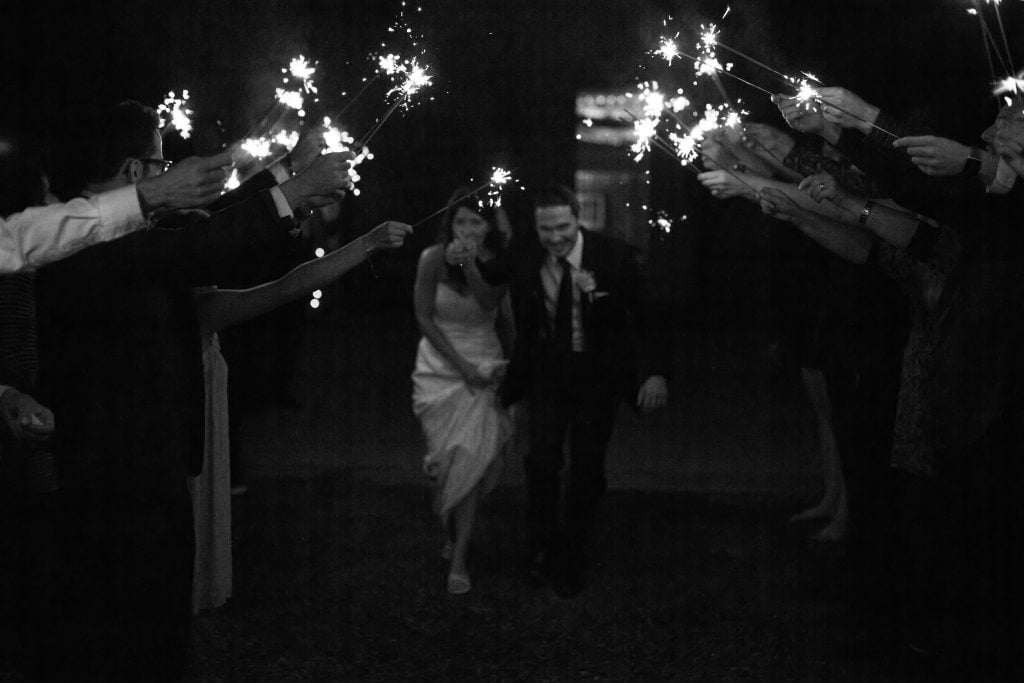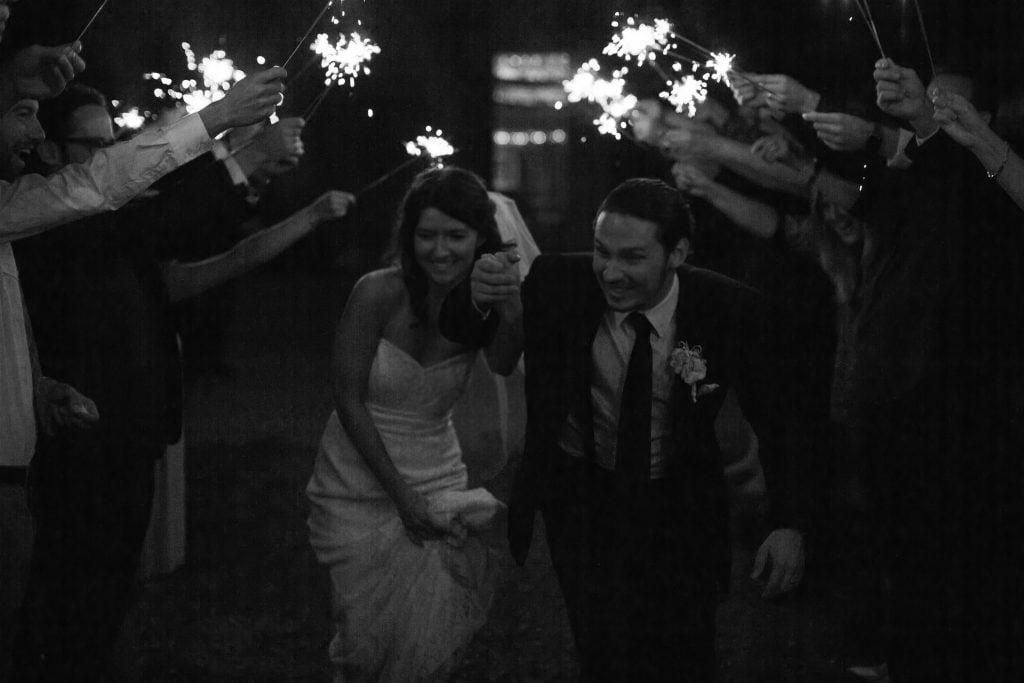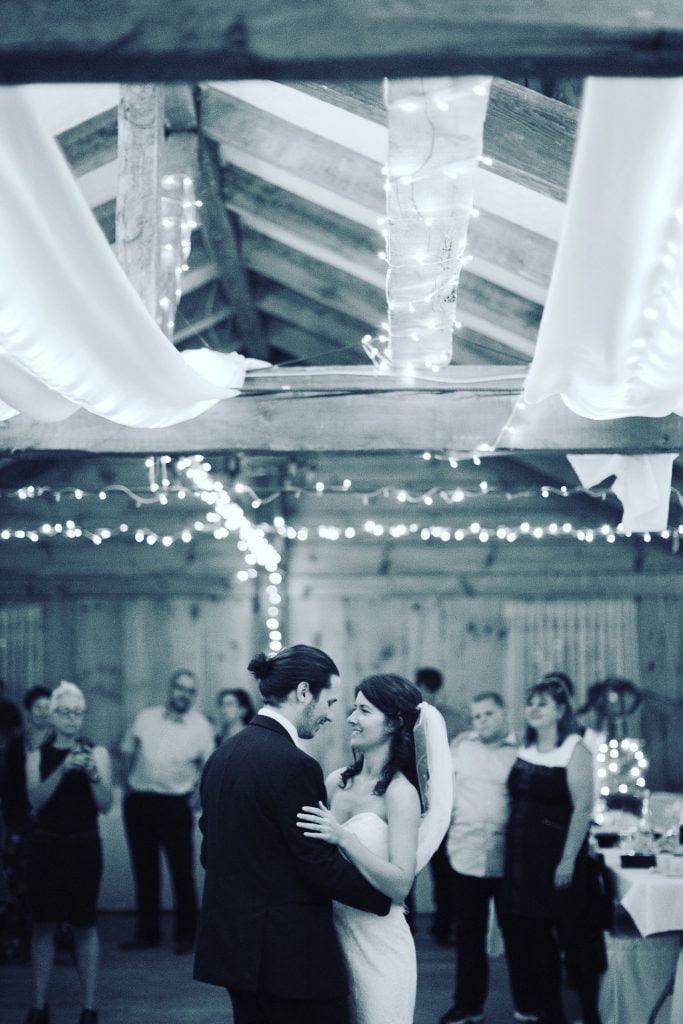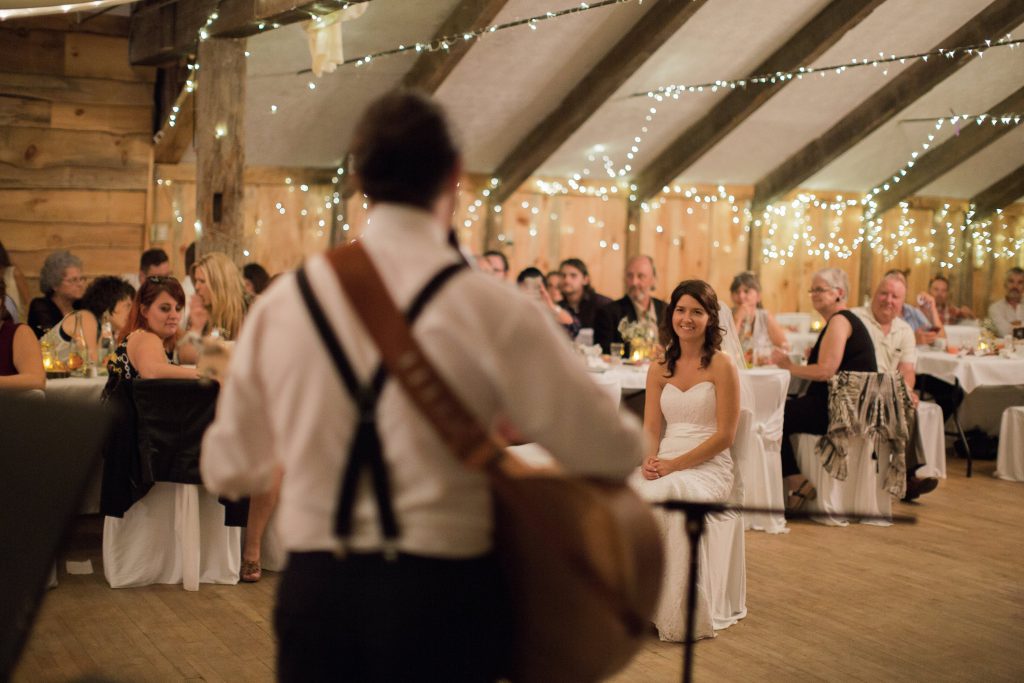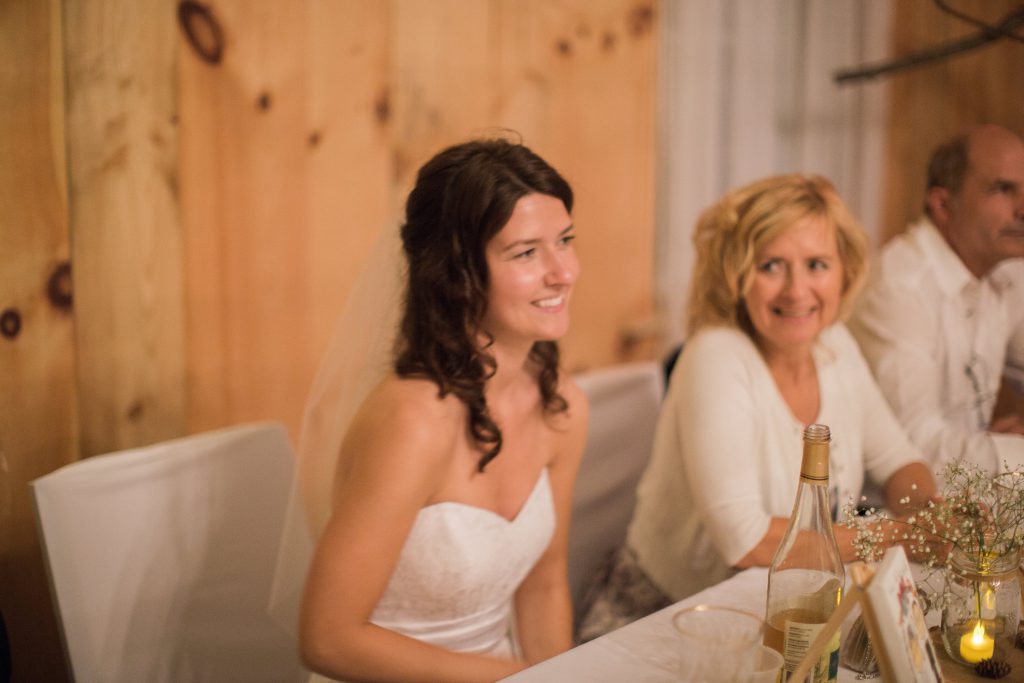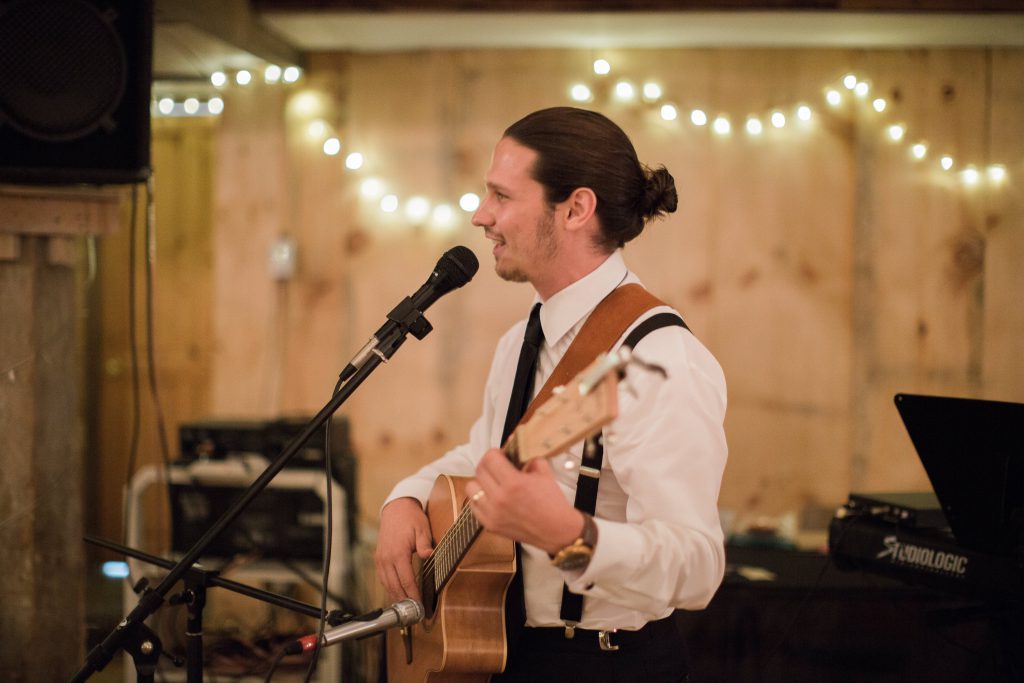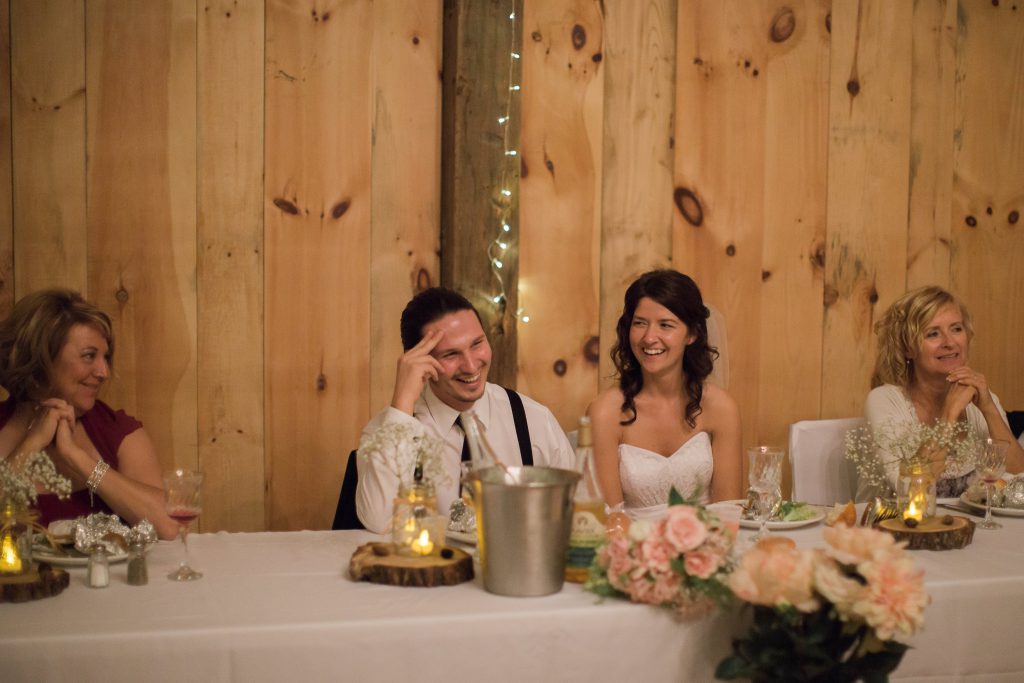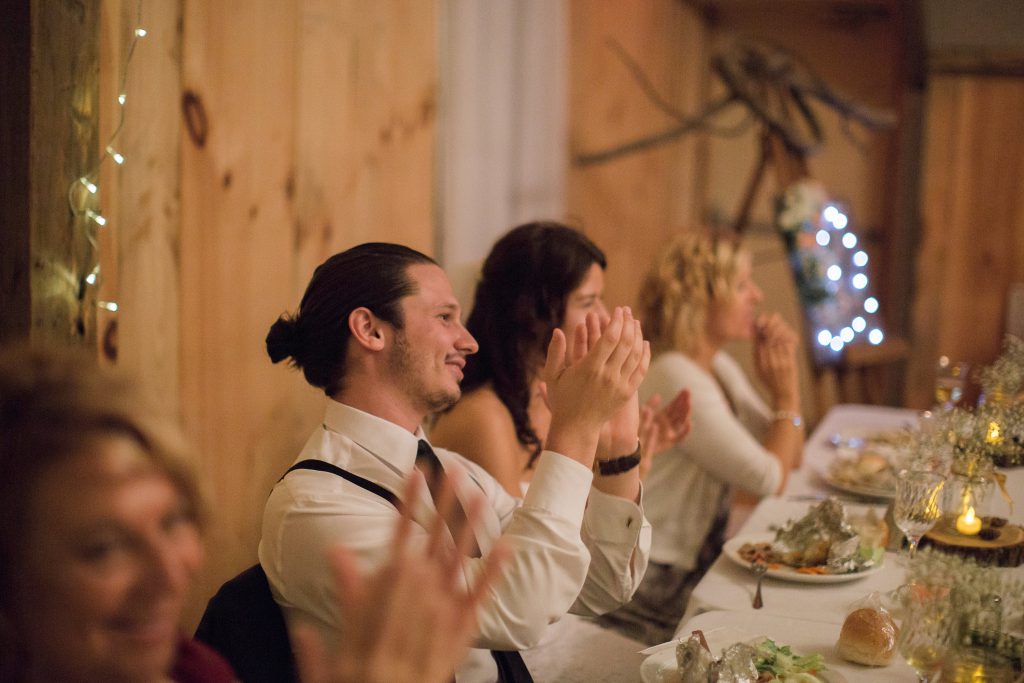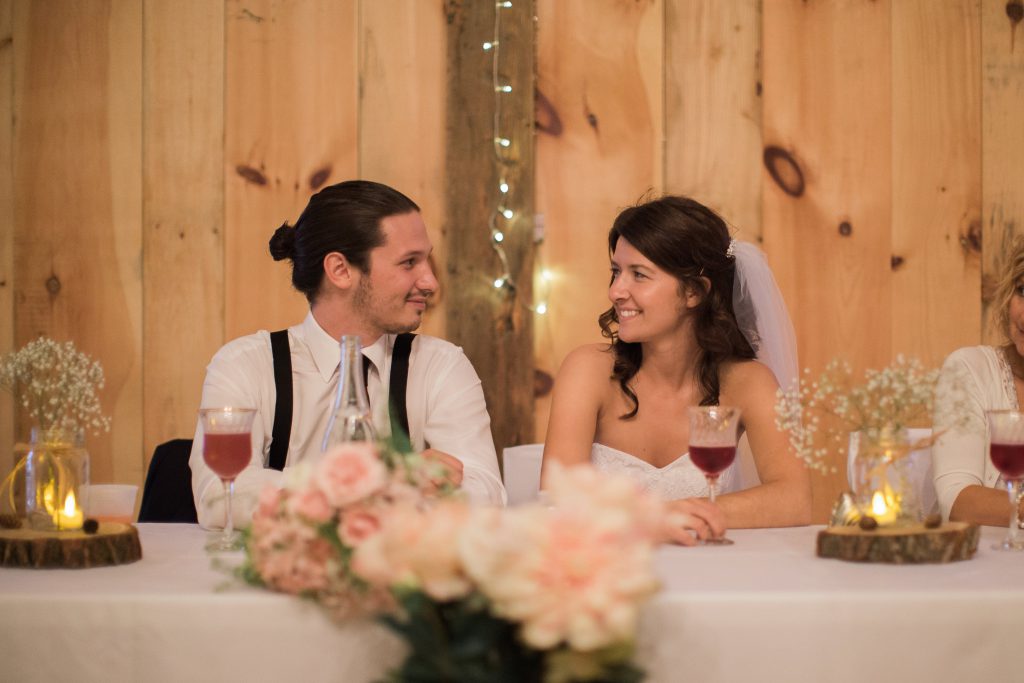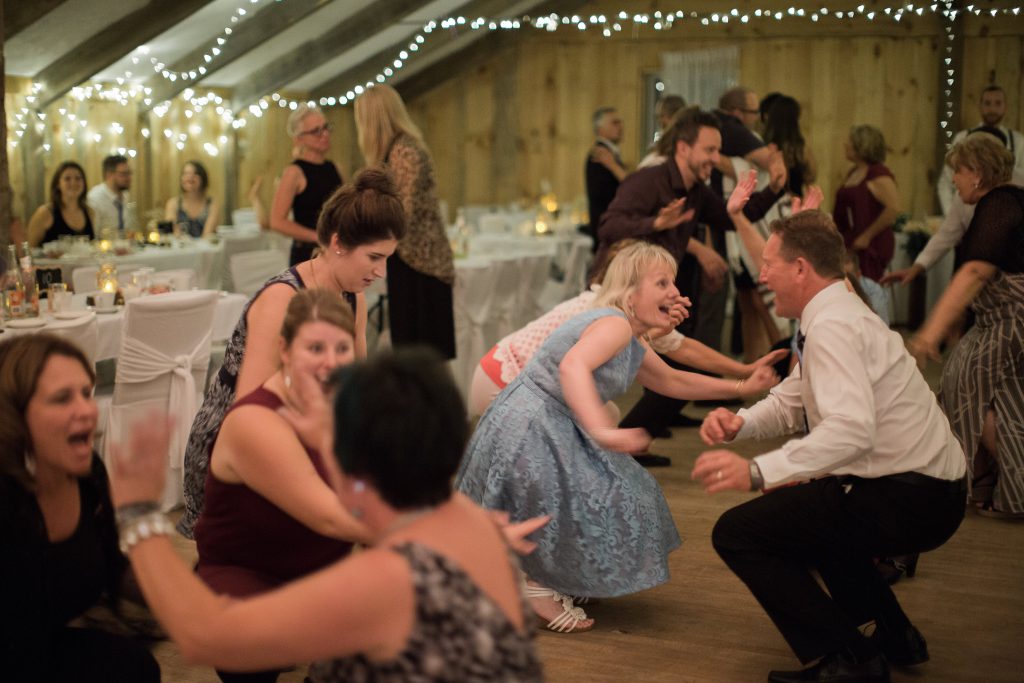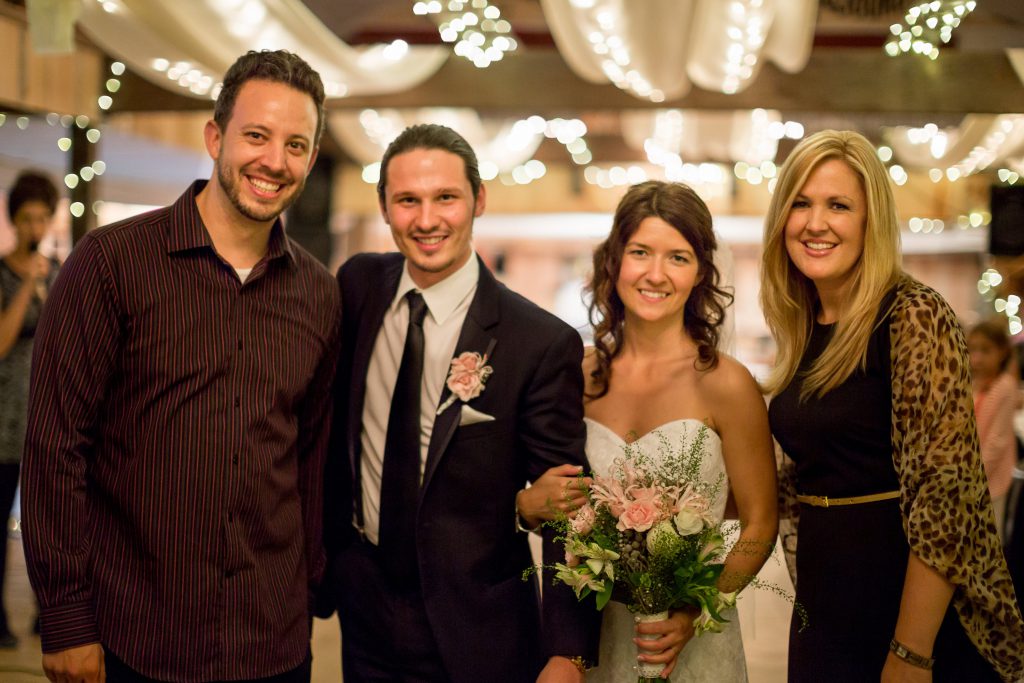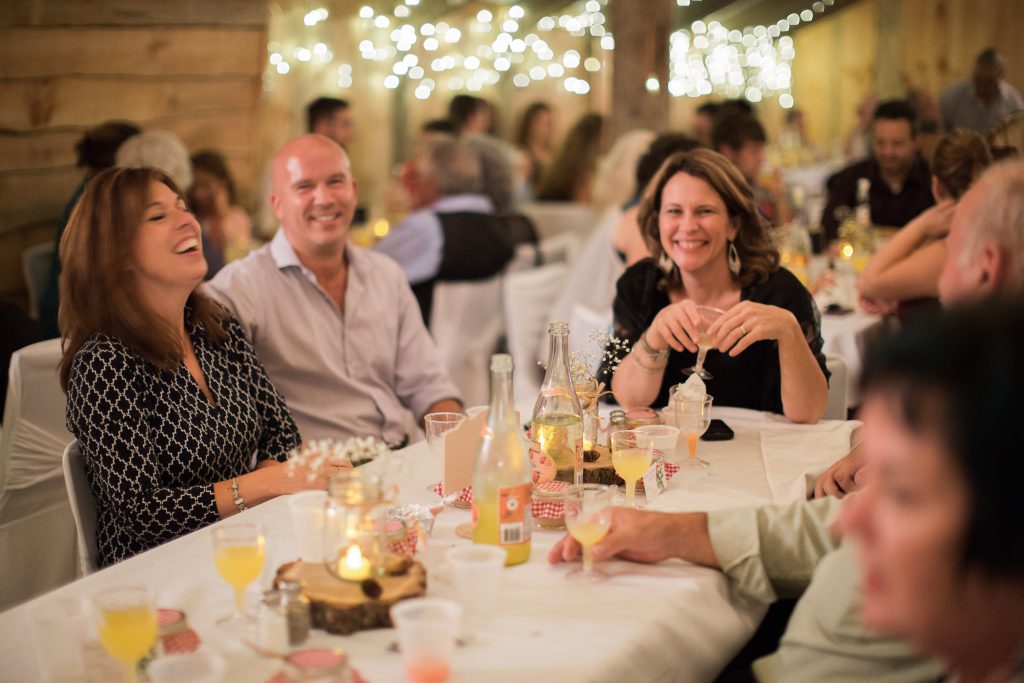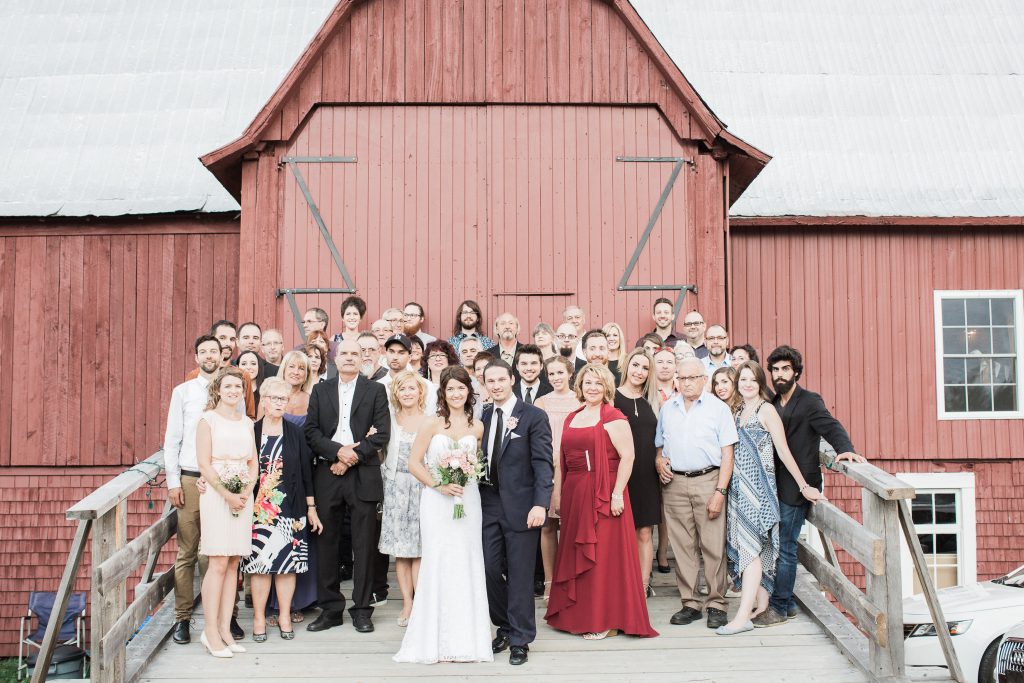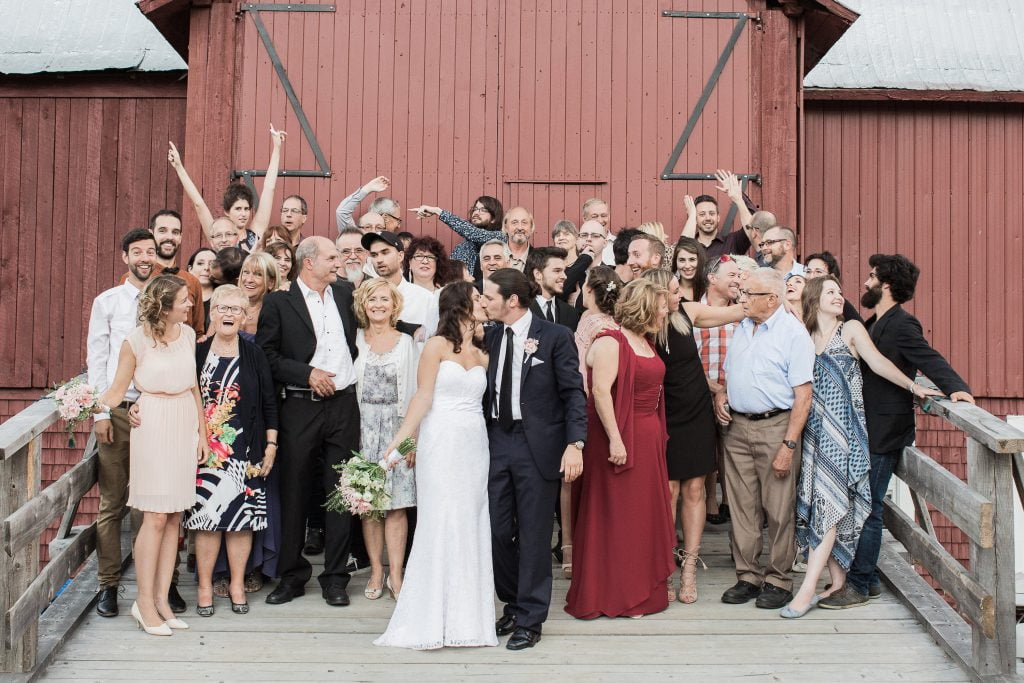 Book Your Wedding
If you have questions about pricing and availability or think you might be interested in booking your big day with us:
Email Us
or
Visit our contact page >