Emilie and Olivier
Foreshadowing: A literary device wherein an author gives a hint of something that will happen later in the story without spoiling the suspense.
It's a special and sometimes comical moment in a couple's life when they realize just how far back their story started. A moment where they were at the same place, at the same time; two perfect strangers who couldn't possibly know at that point that one day they would end up together. For example, a couple may tell of how they had both gone to the same party years before and had never talked. For others, they grew up in the same town and their families never crossed paths. Still others had worked at the same job, but never interacted.
For Emilie and Olivier, that moment happened before they took their first breath.
July 17, 1992. Josée Vallée gave birth to a healthy 7 pound 2 ounce boy, who she named Olivier. In love with her newborn, the world around her disappeared. She wasn't thinking about the fact that Sir Mix-a-lot was at the top of the billboard charts that day. She didn't care that the Slovak parliament had just declared independence from Czechoslovakia. And she wasn't aware that down the hall in that same hospital, Nancy Dion had just given birth to her first daughter. It was just her and her son. "What kind of man will he be? What kind of girl will he fall for?" she may have wondered.
In the winter 2007 at a hockey arena in Coaticook, QC, some of the local high schoolers were playing. Emilie had come all the way from East Angus to watch. Granted, her interest was focussed less on the sport itself than on one of the boys who was playing. His name was not Olivier. But in such situations, you rarely get exclusive alone time with the target of your interests. And so she found herself talking with a few of the guys on the team, one of whom was indeed Olivier. Evidently, Olivier and Emilie enjoyed talking, and like any two teenagers from that era who wanted to talk would have done, they started chatting on MSN. (Google MSN Messenger, if you were born after 1998). Casual conversation grew into a true friendship and before long Olivier, though he was only fourteen, realized that he was in love.
So, on April Fools Day after a hockey tournament in Cowansville, the kids went out to eat. In the parking lot, as she was about to leave, Olivier stopped Emilie and said that he loved her. He said that he wanted to go out with her. And he did not say "April Fools".
Unlike many superficial "high school sweetheart" affairs, Olivier and Emilie's relationship went deeper. They shared common interests, similar thought processes and generally just found it easy to be together. Her generosity really touched him. And she found it cute how he couldn't sit still; he always had to be moving. To this day they always enjoy the activities they share together.
Eleven years after they first met, on a seemingly ordinary day in October 2016, they went out to run a banking errand at the Caisse Populaire. On the way home, Olivier pulled into the arena where they had first met, parked the car and played Emilie a recording he had made; a recording where he spoke of what he loved about her, reminisced about how they had first met at that arena and finally, asked her to be his wife.
Two-thousand seventeen. The second of September. Under a cloudless blue sky, surrounded by friends and family, Emilie and Olivier say "I do".
Josée Vallée had never met Nancy Dion. But when your son is getting married, you generally have little choice but to meet the future in-laws. And regardless of the ties you may or may not have had with them before, you end up sharing the most important day in your child's life with those people. But Josée and Nancy share a link that few in-laws share. Even though they were perfect strangers at the time, they brought new life into this world together, and without even knowing it, new love with it.
Video:
Anthony Frechette Visuels
Photographer:
Julye Fortier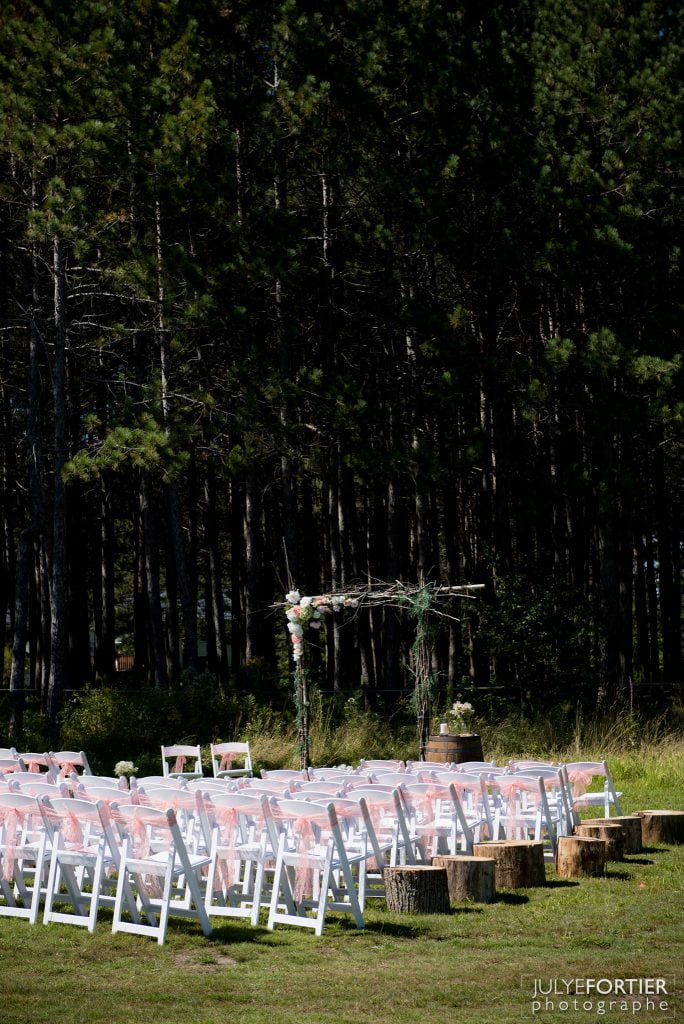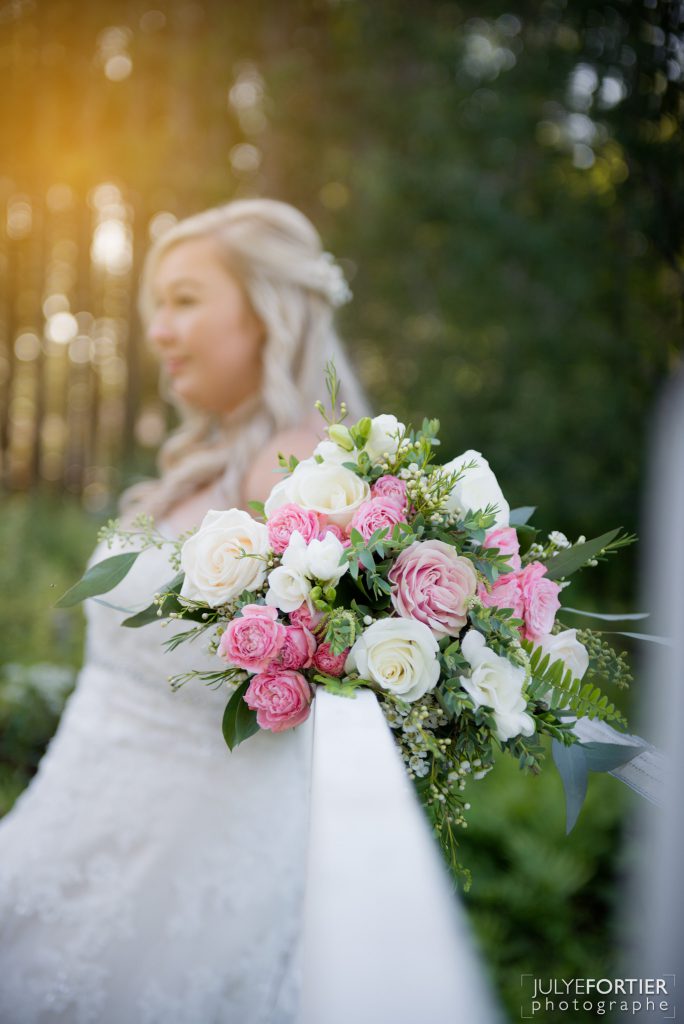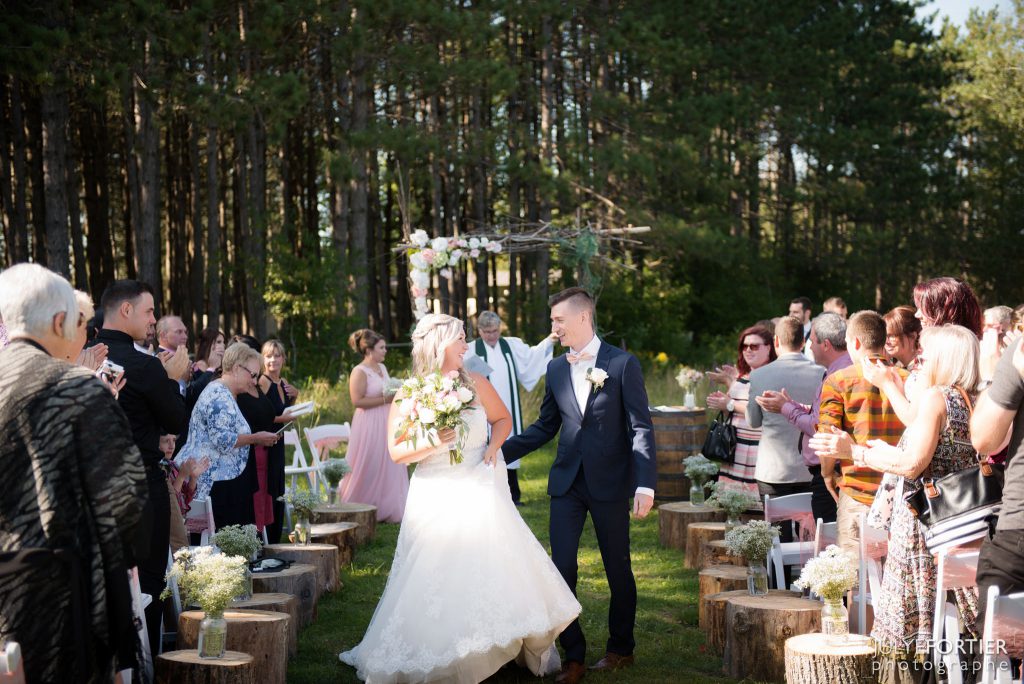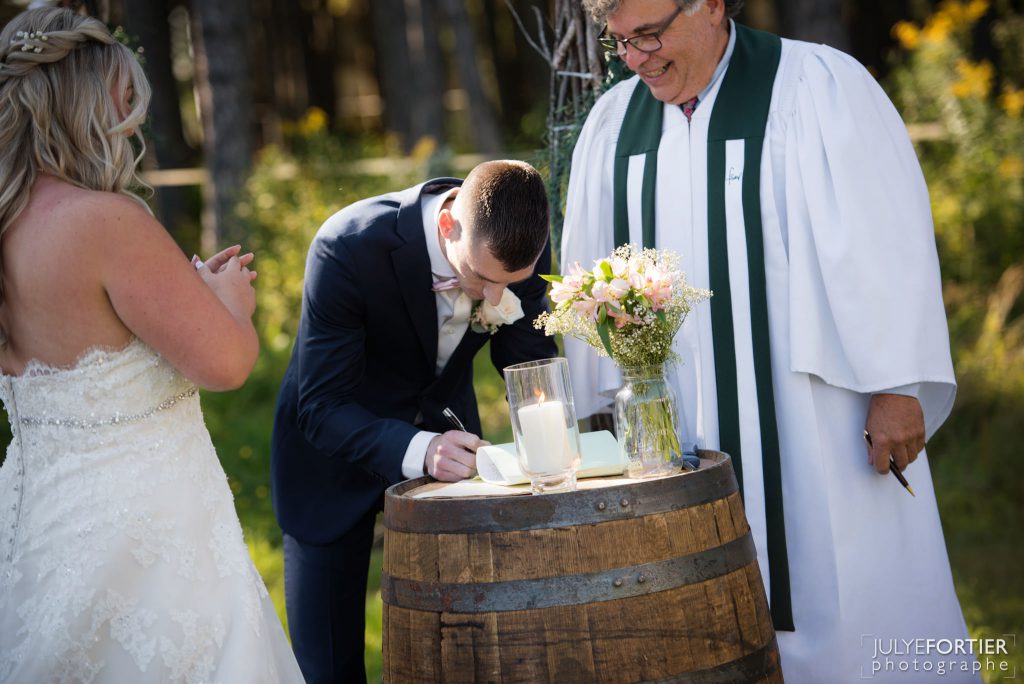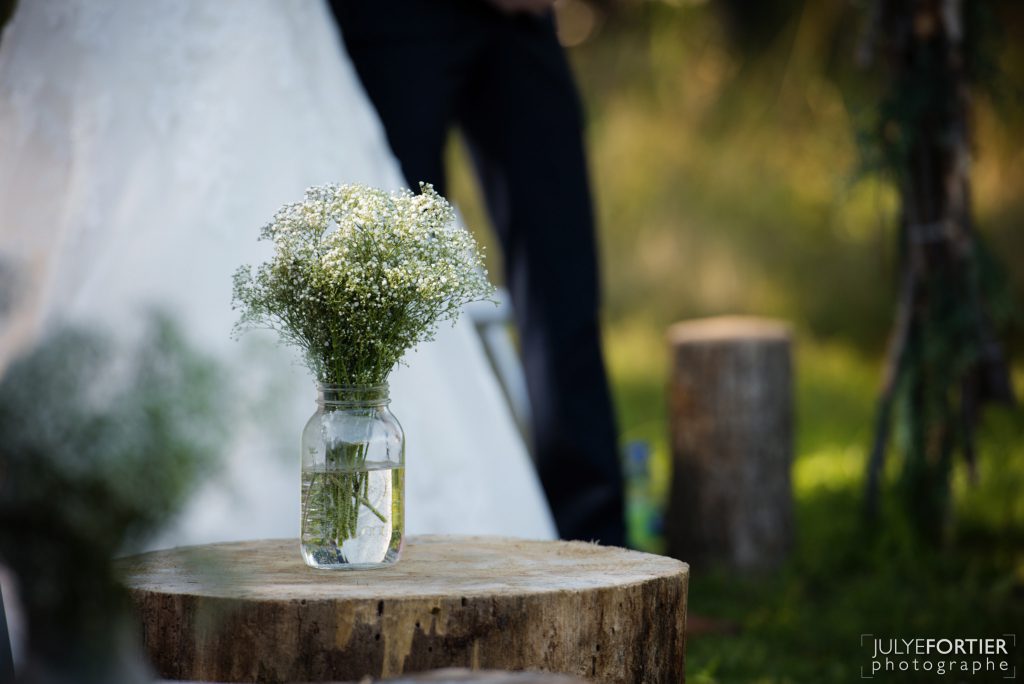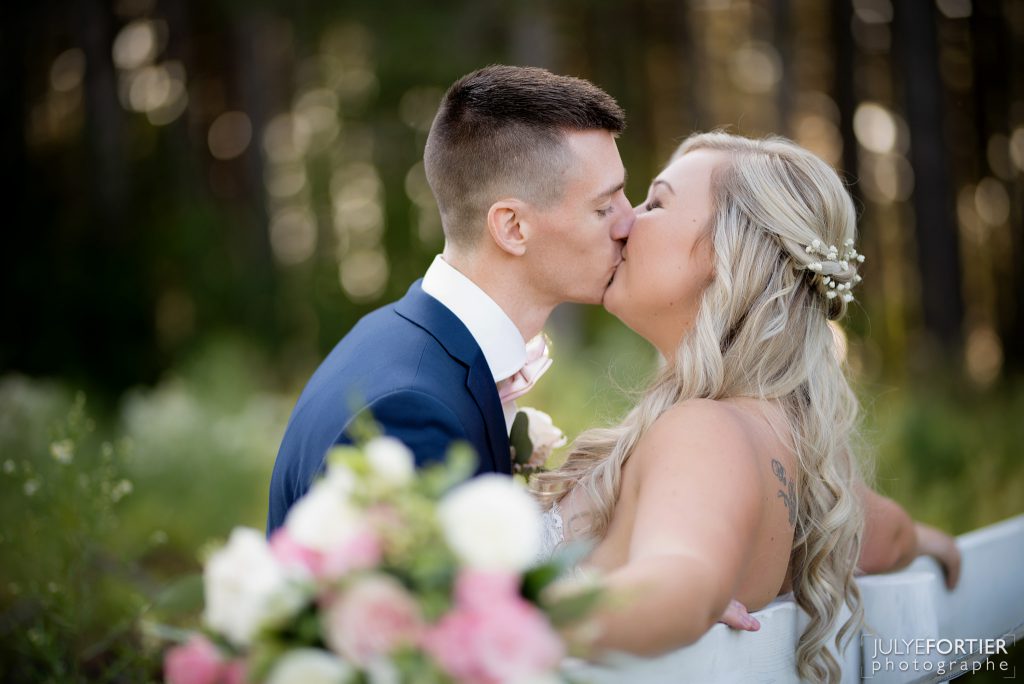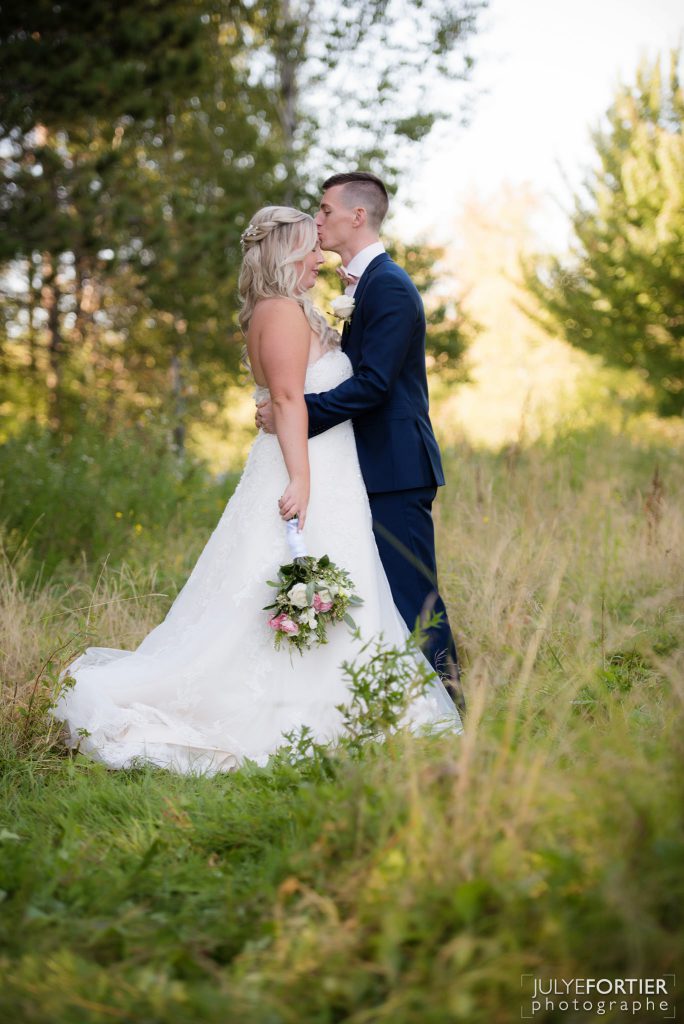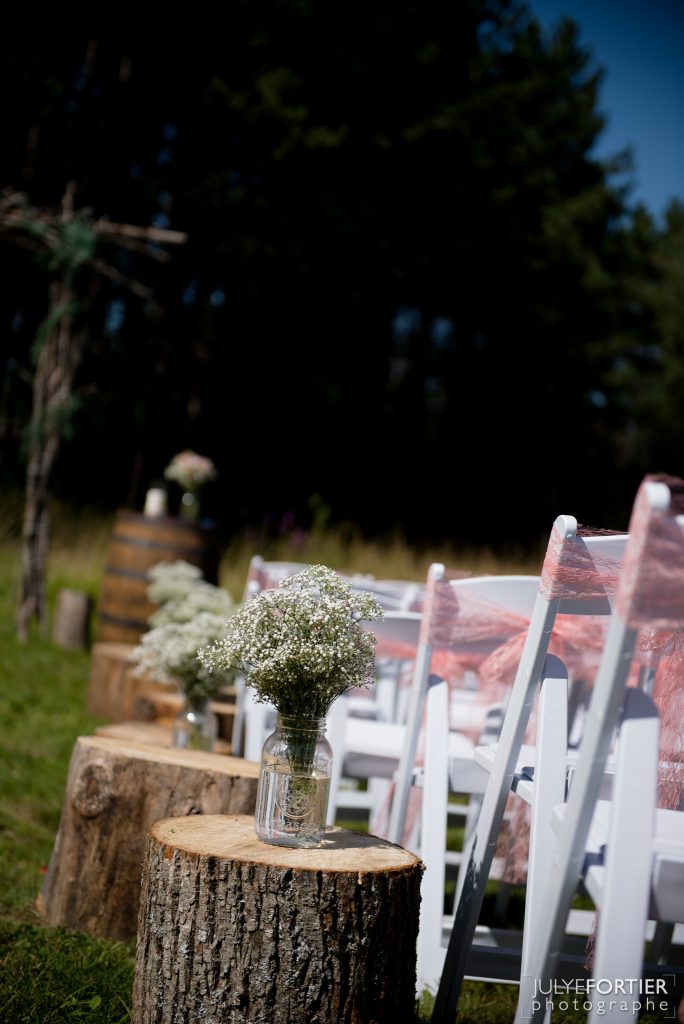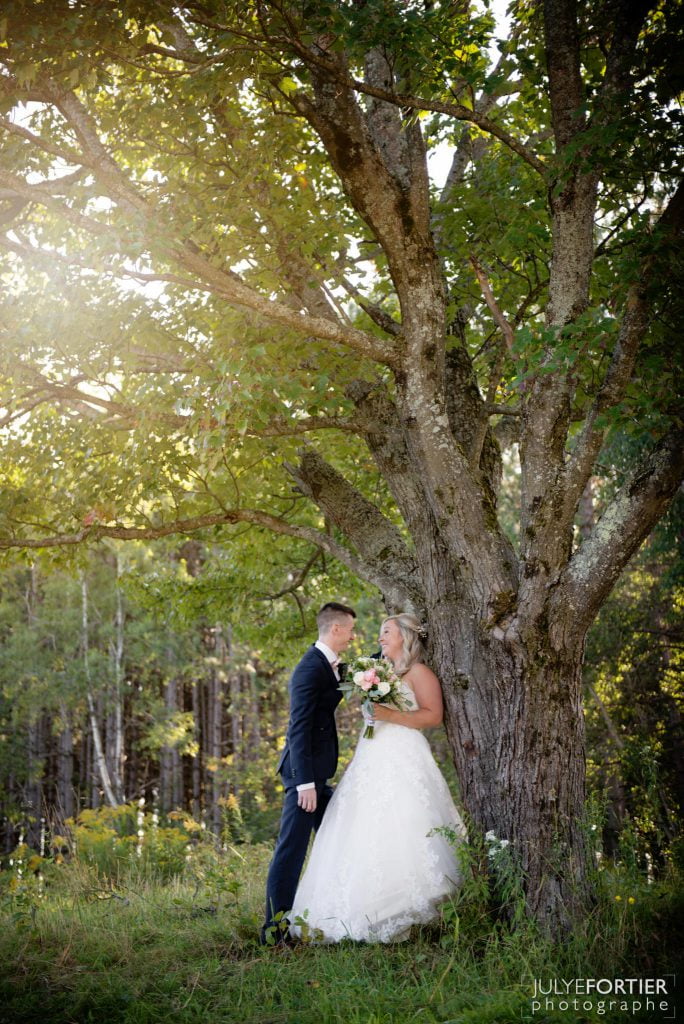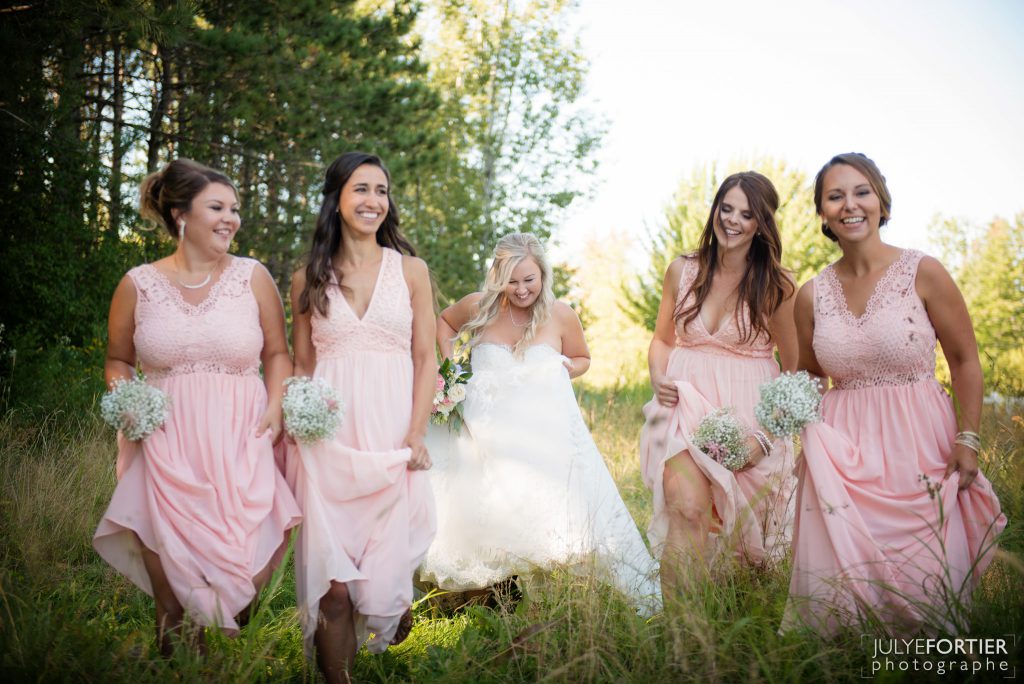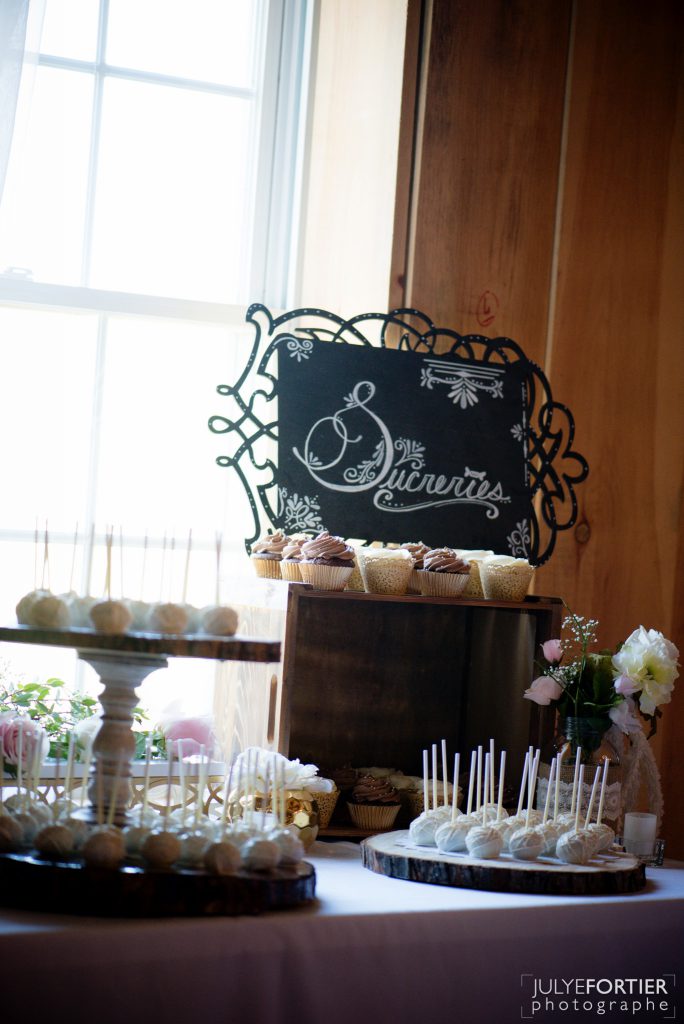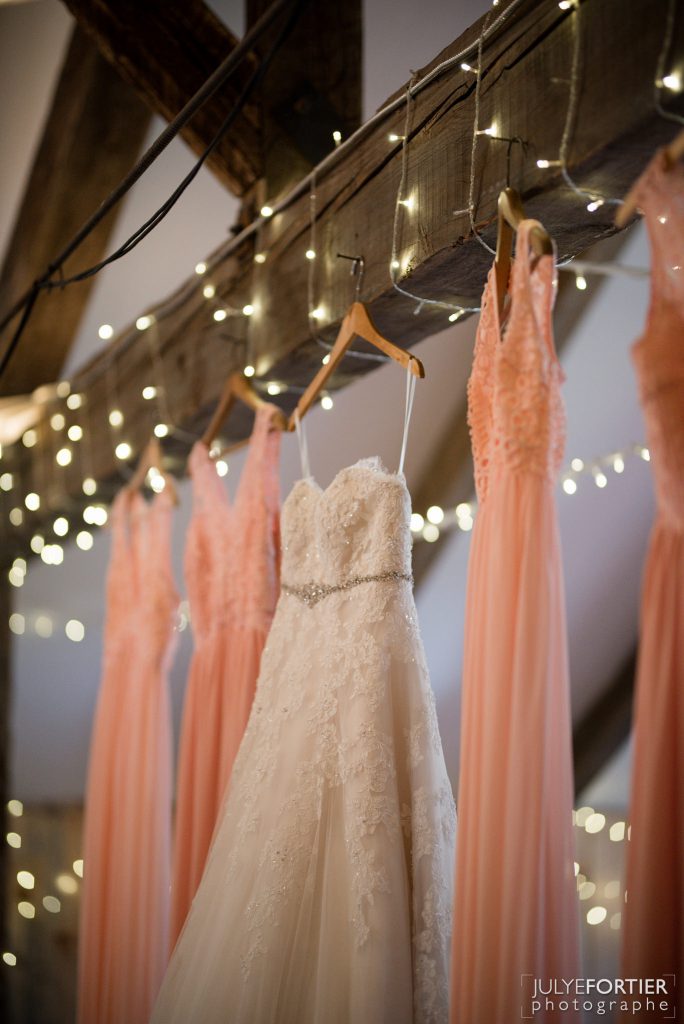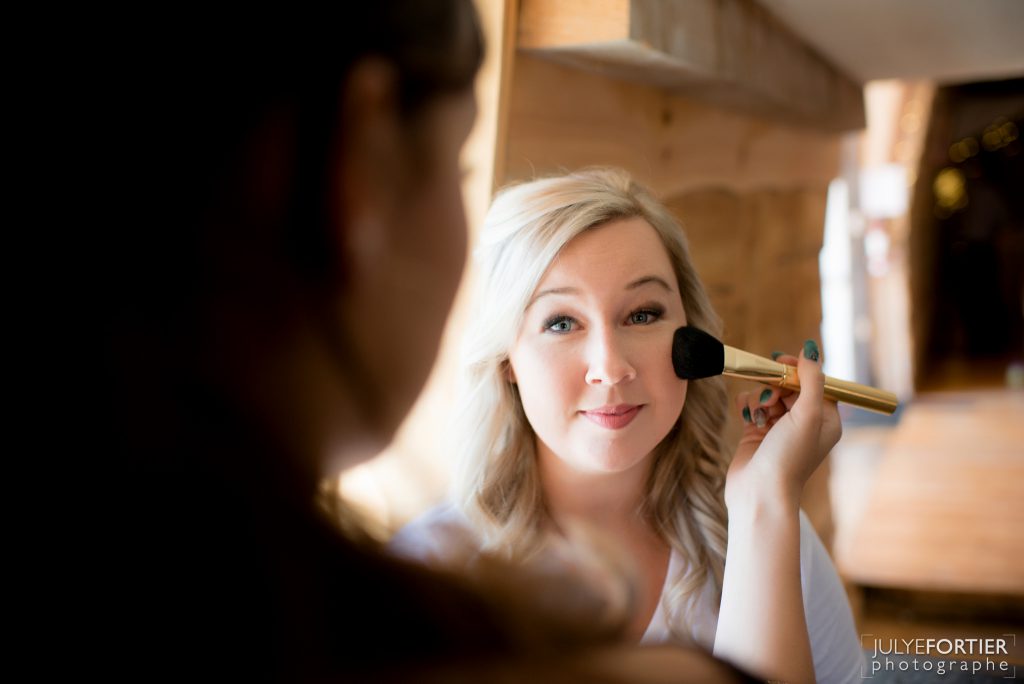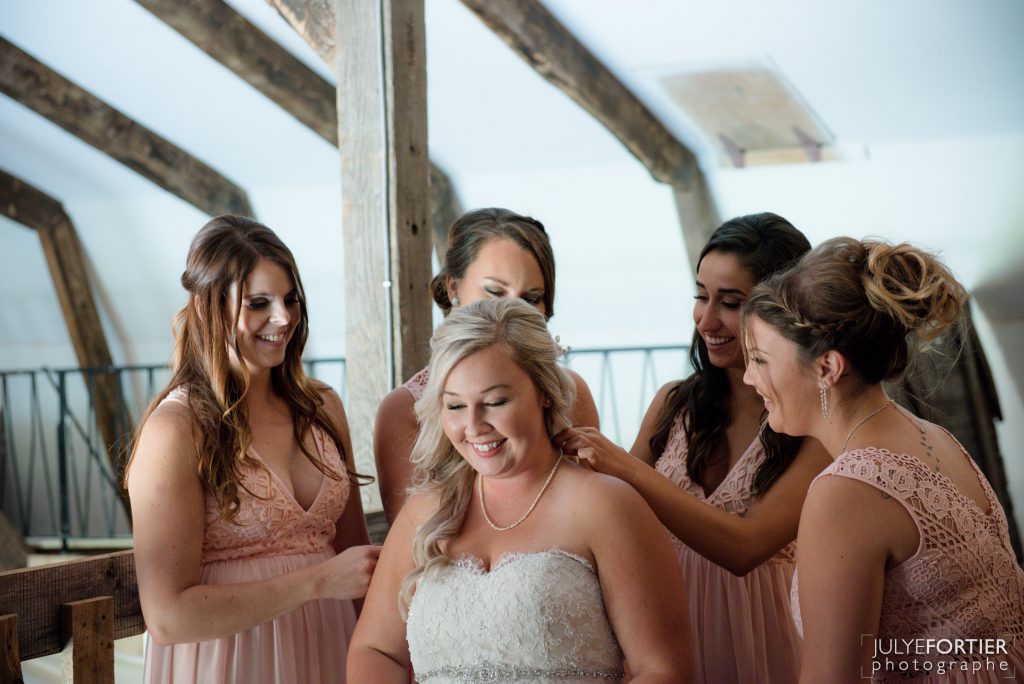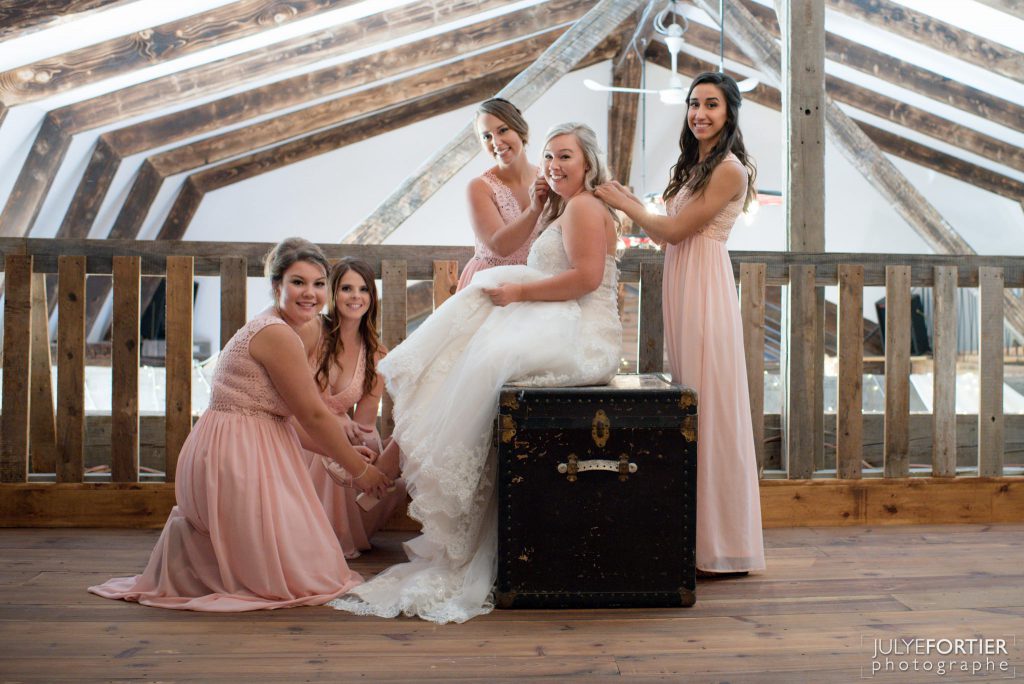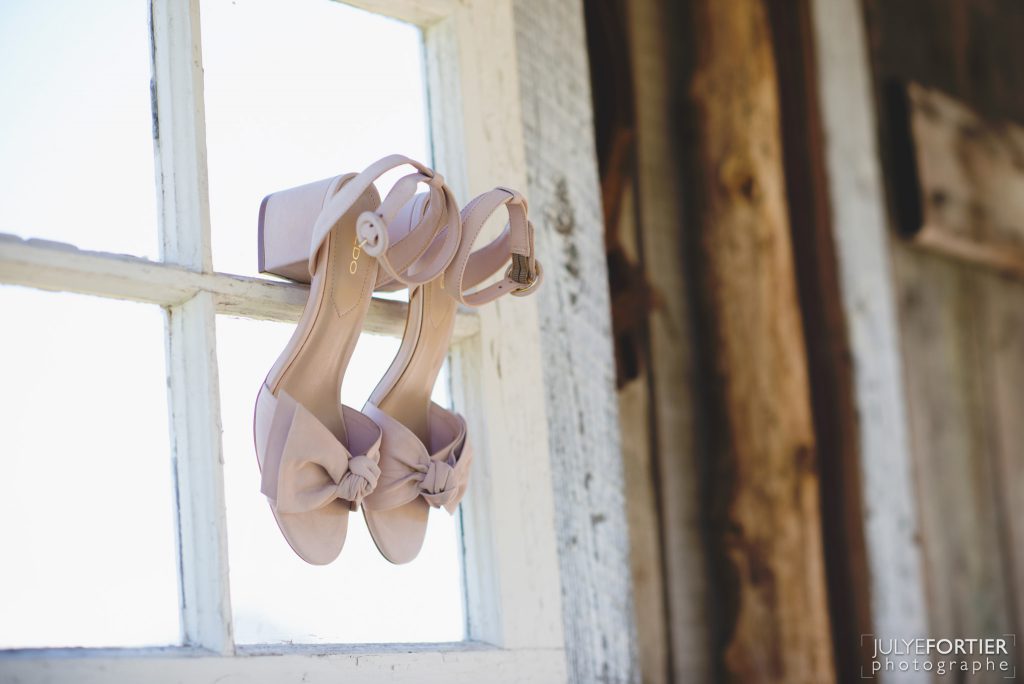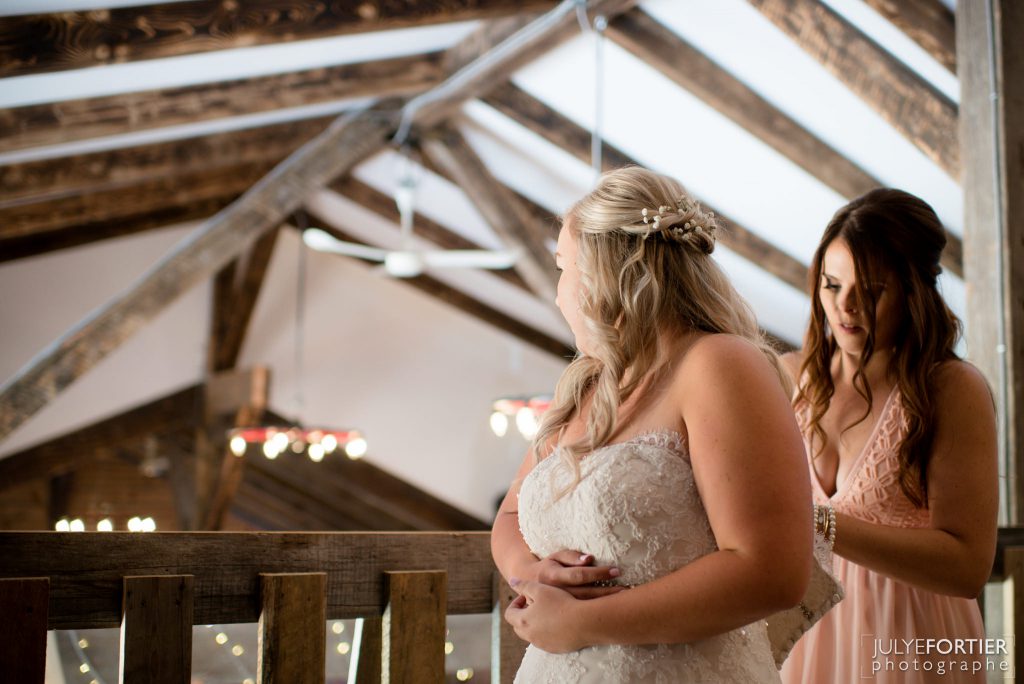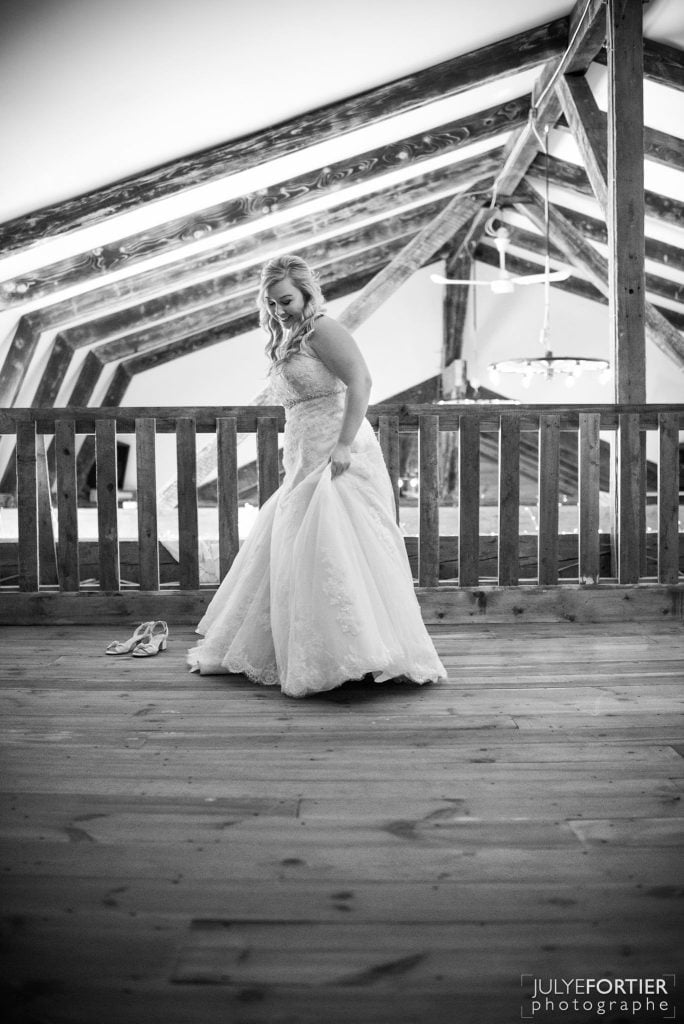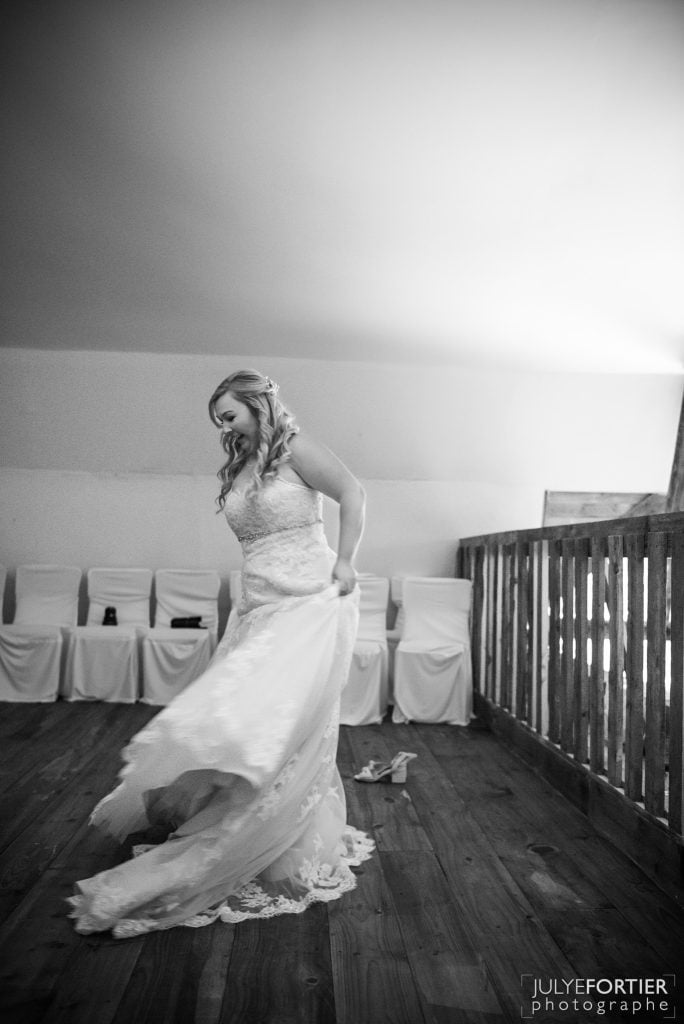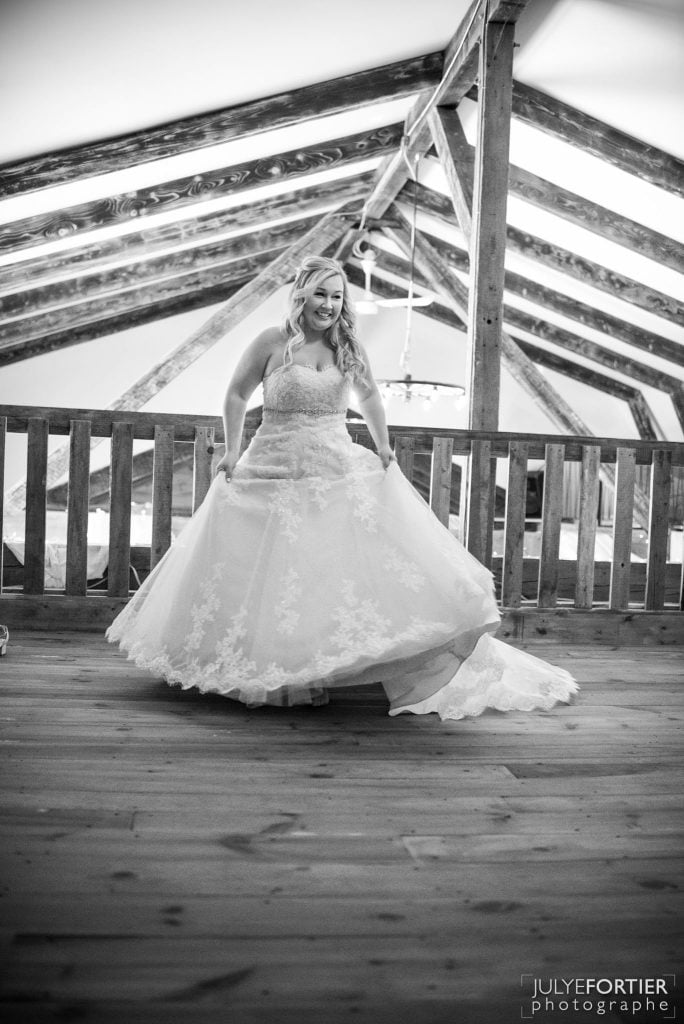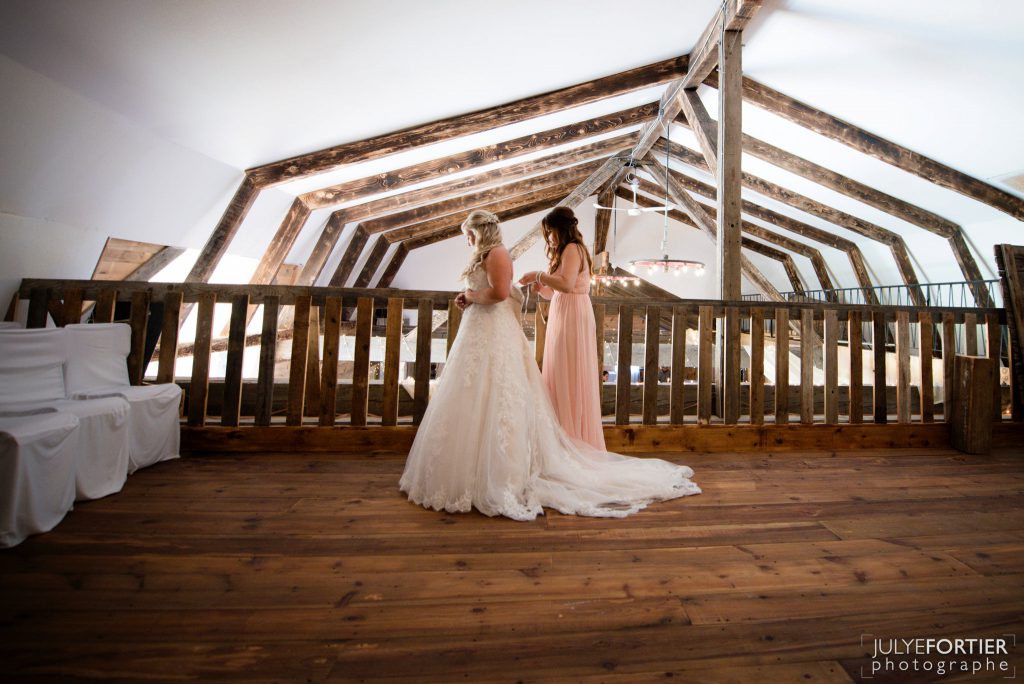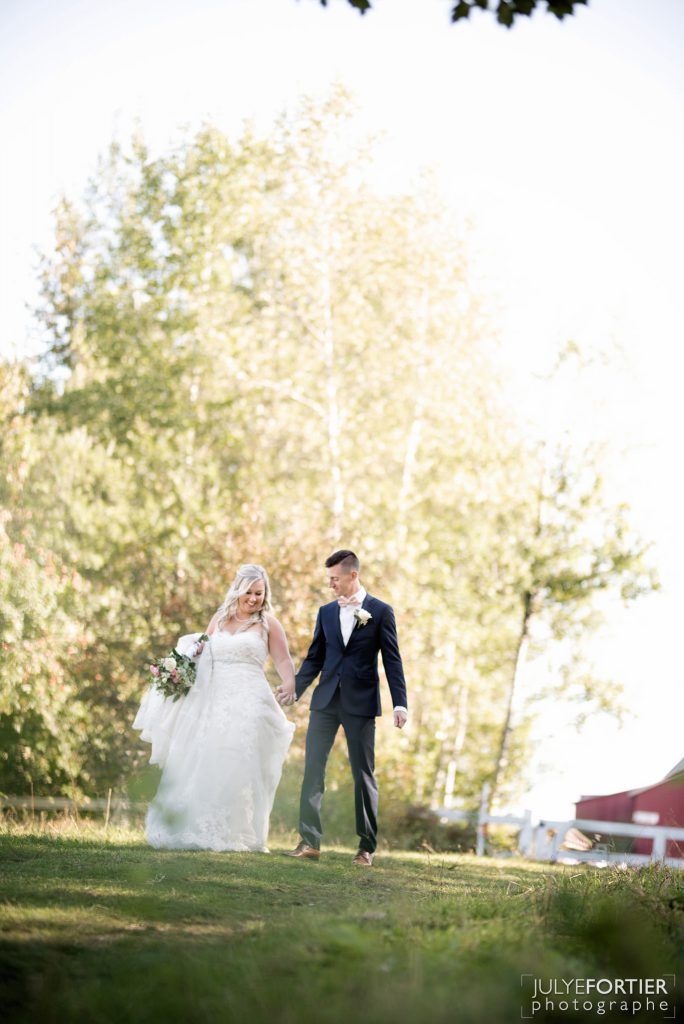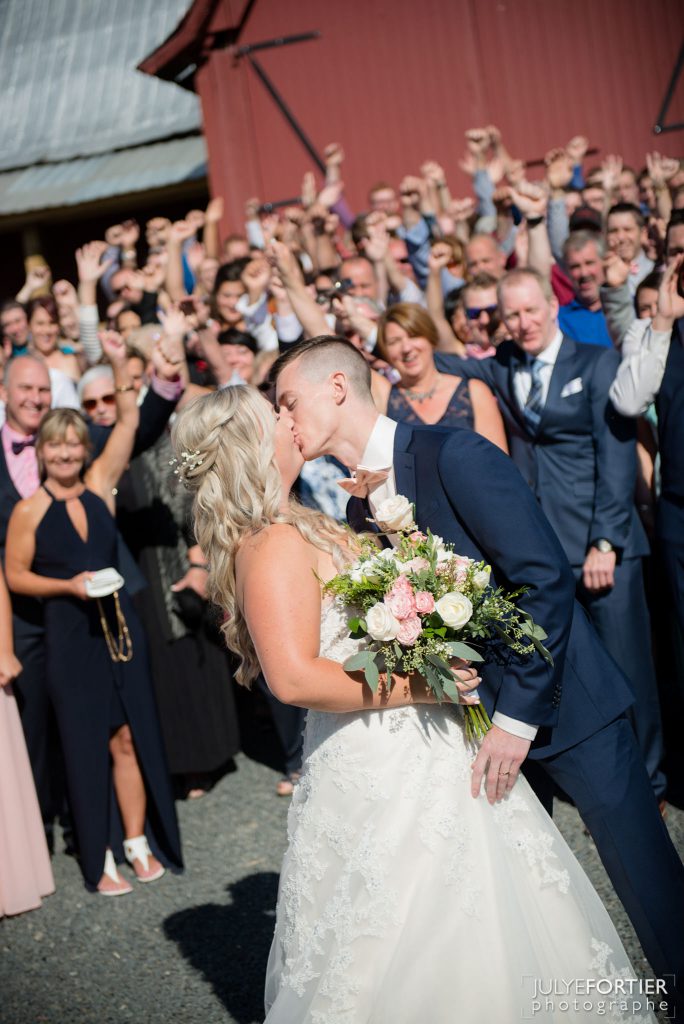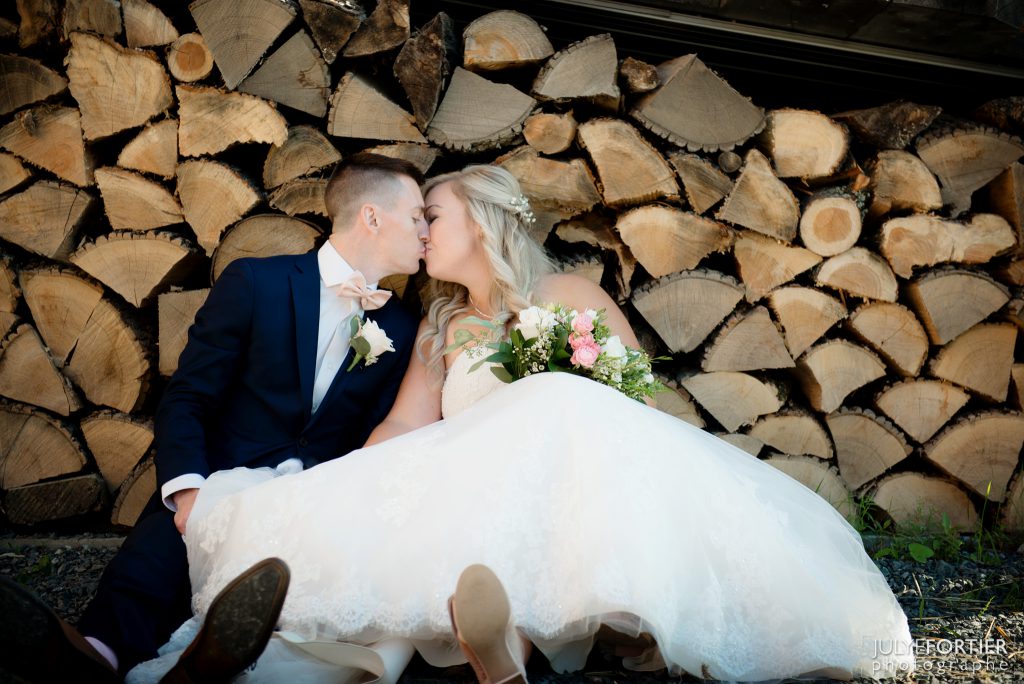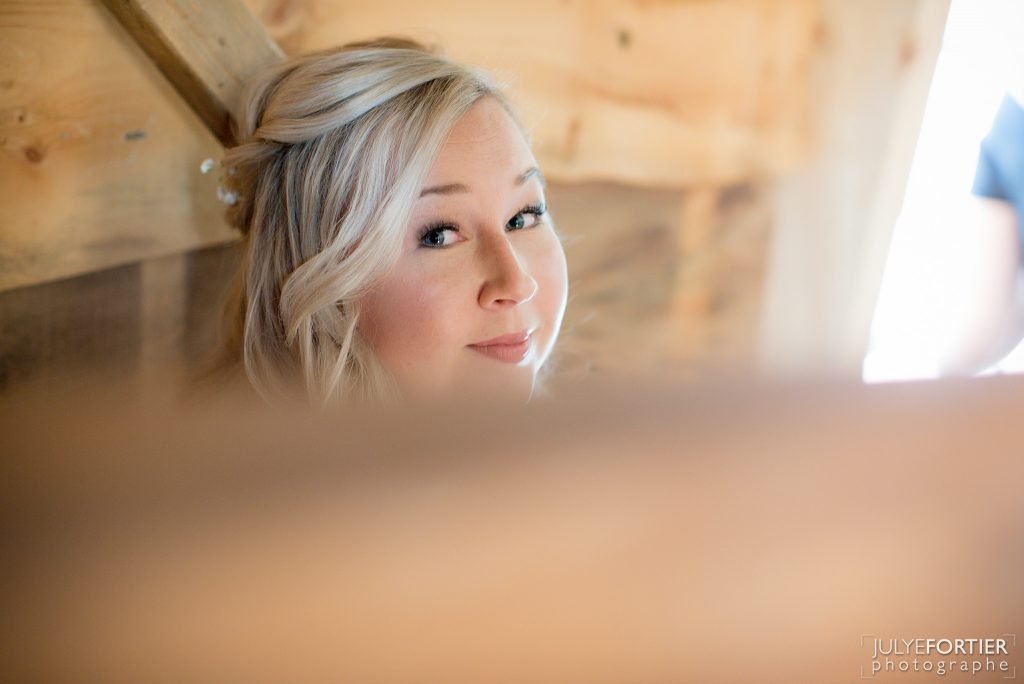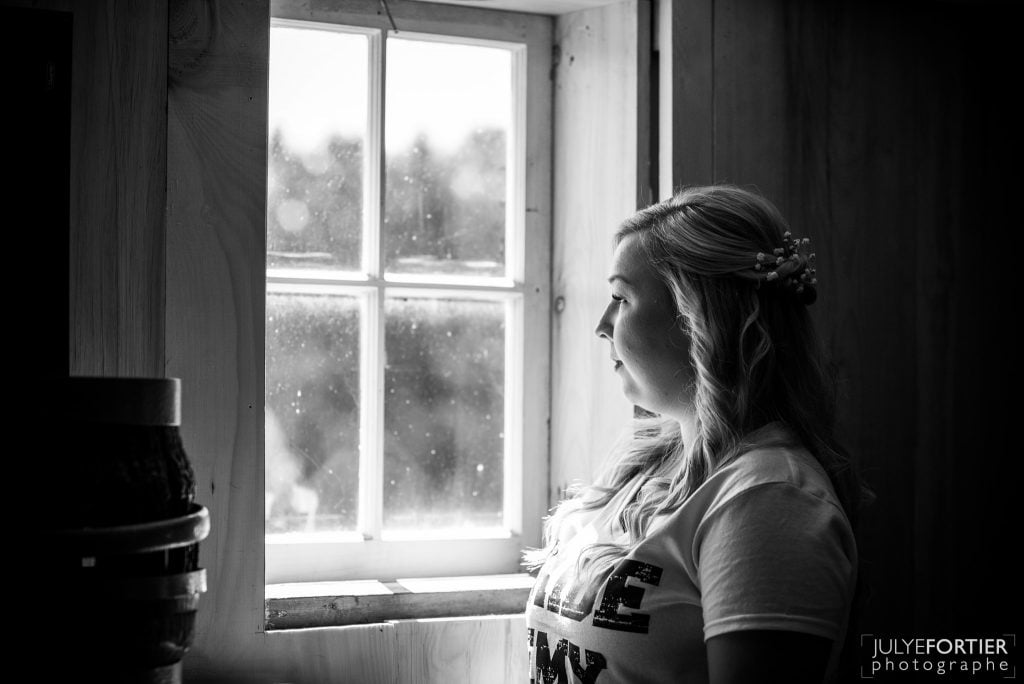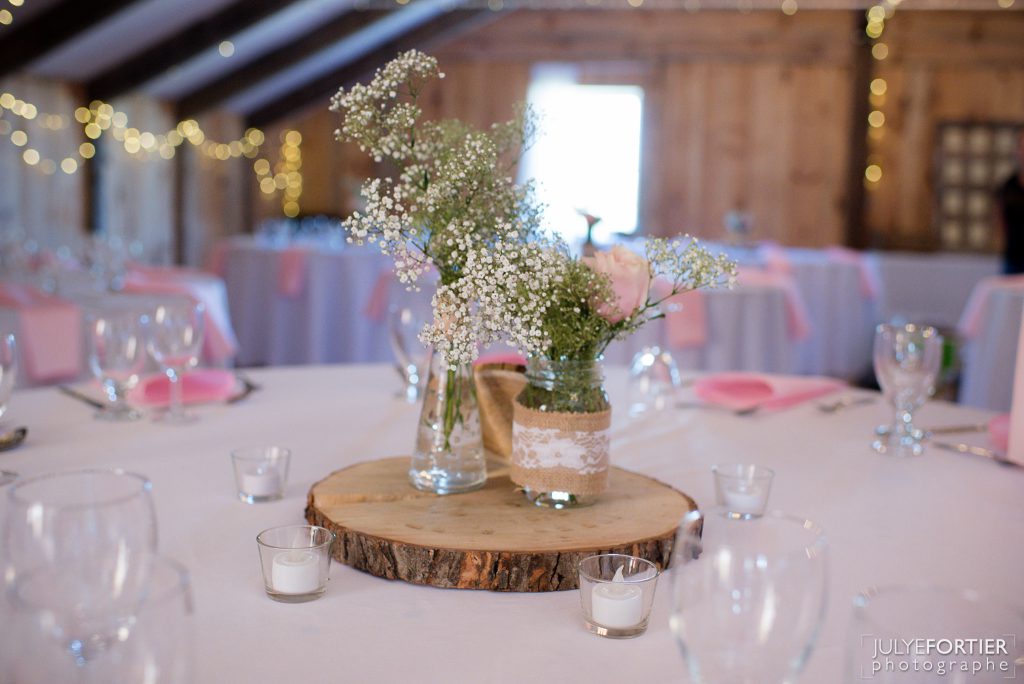 Book Your Wedding
If you have questions about pricing and availability or think you might be interested in booking your big day with us:
Email Us
or
Visit our contact page >