Bridal Photoshoot – Mélanie
Natural beauty doesn't pretend to be perfect; it's perfect because it's unique. We were thrilled when Mélanie accepted to work with us for this photoshoot, simply because she's one of the most kind, happy, down-to-earth people you could ever hope to meet. She doesn't pretend, she's just herself. We really love to see that in couples that we host here. And that's what we've always tried to reflect even in the decor of our venue. We've worked hard to let the building's charm shine through, never covering up the natural charm of the wood in La Grange by painting it or over-sanding it. It's beautiful because it doesn't pretend to be perfect; it's perfect because it's unique.
Vicky did a great job of capturing the charm of our venue's interior. But she did an amazing job at letting Mélanie's charm shine through in these pictures. If you've ever met her, you know. If you haven't, you'll see. For all you brides-to-be, remember that you're perfectly unique. Let that shine through.
The Dress
More than 14 years ago, Mélanie said "I do" to her loving husband Sébastien. Classic fairy-tales would say that this was the dress she wore that day. But for Mélanie, the story was a little more eventful.
Imagine your dream dress, not just one from a store, one you dreamed up and had custom-designed for you. Wow, right? Now imagine being told that that dress wouldn't be ready in time for the big day. That's more or less what happened to Mélanie. As much as the dress is just one small part of the wedding, it probably still tugs at the heartstrings a bit to think about. Disappointed but still in love (the important part) Mélanie ended up having to rent a dress that she wasn't particularly crazy about.
They got married, she returned the dress, and they lived happily ever after.
The Dress Continued...
Long story short, she didn't have a wedding dress to wear for this photoshoot, but one of the other brides (who you'll meet soon enough) offered her one that fit. Amazingly enough, that dress was the exact style she had in mind for her wedding dress 14 years ago.
We found its beauty in its simplicity. It doesn't try to look like a cloud; it's a dress, and it's really nice one. The little embellishments on the top are really classy and the length gives it flow. The sunlit pictures in front of the window showcased it perfectly.
And Mélanie and Sébastien? We'll be wishing them a happy 15th anniversary this spring.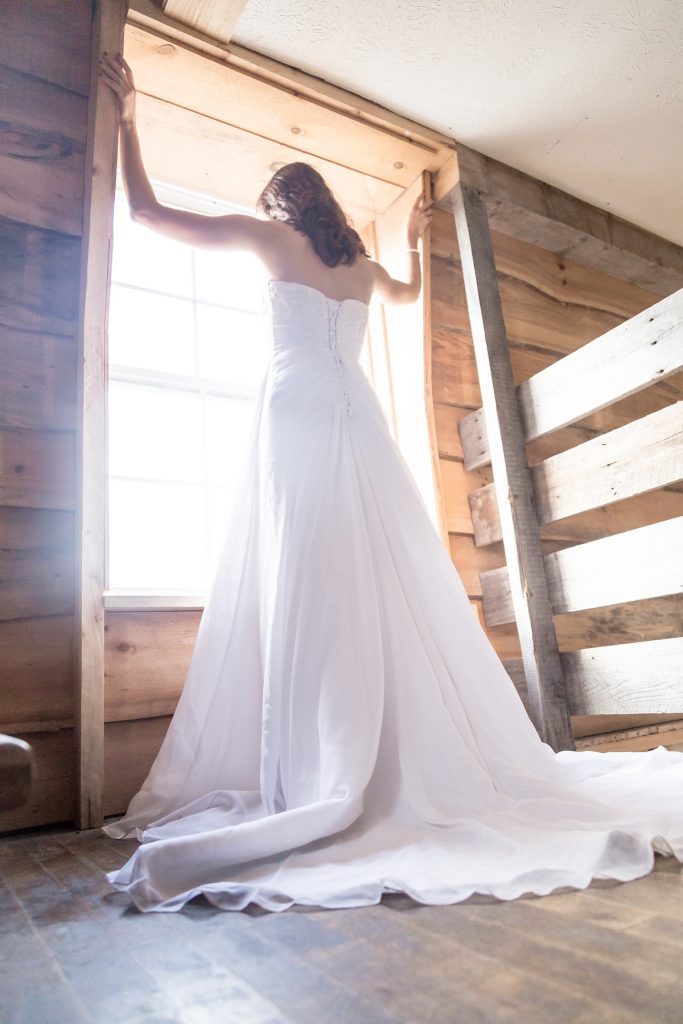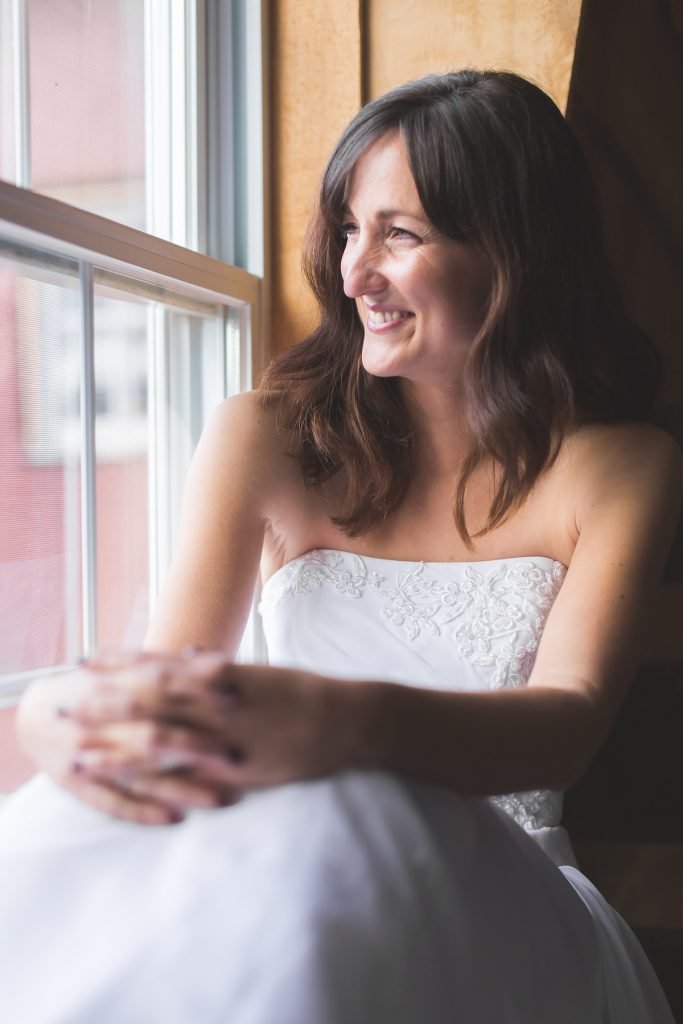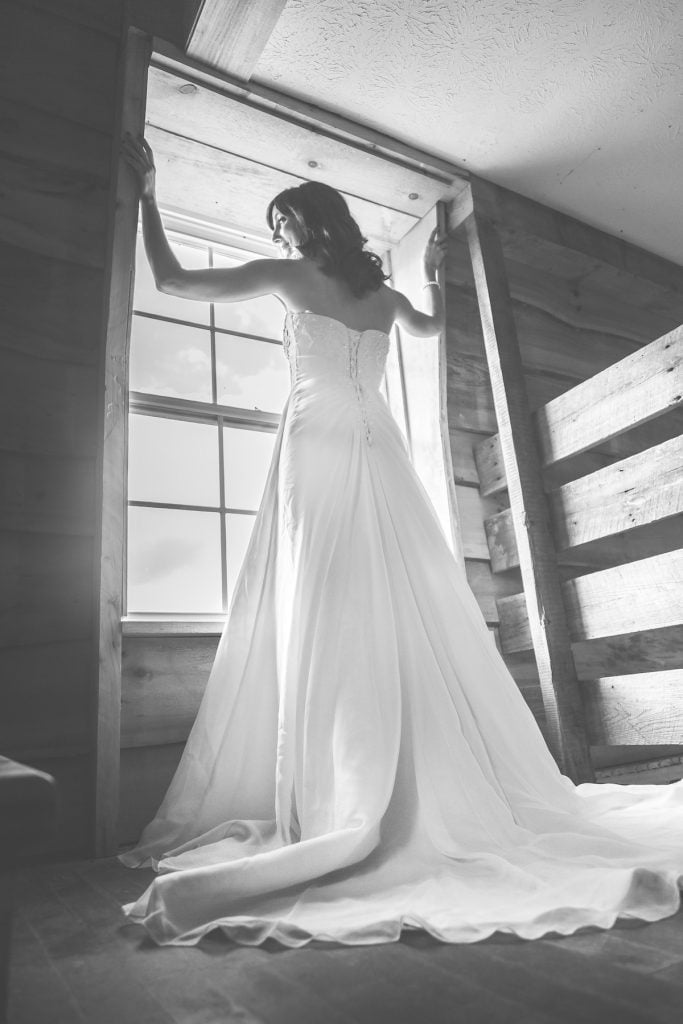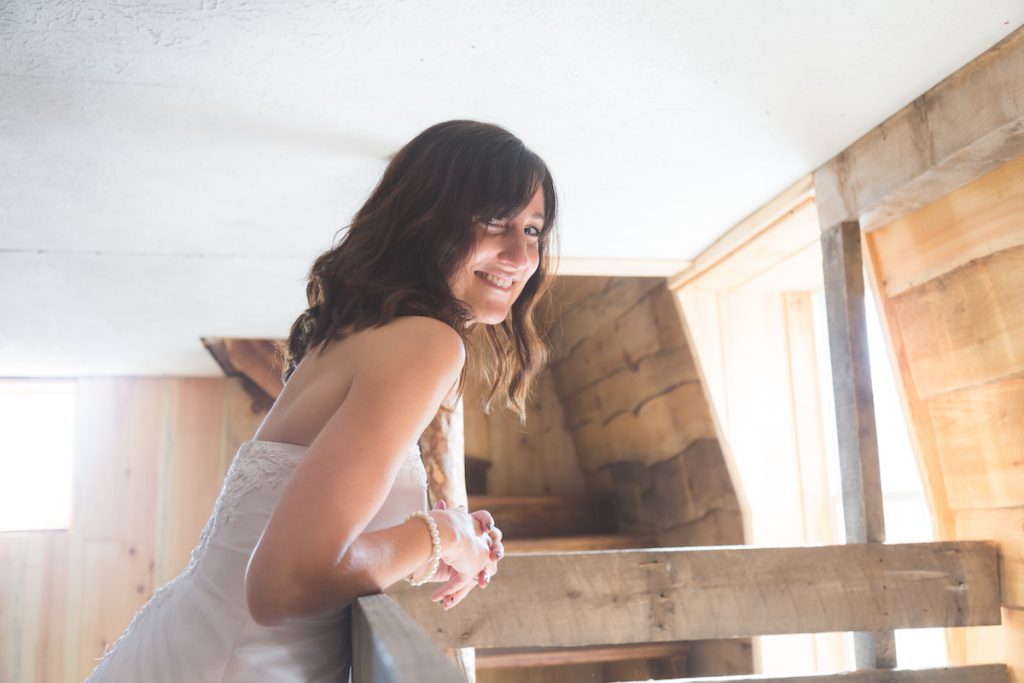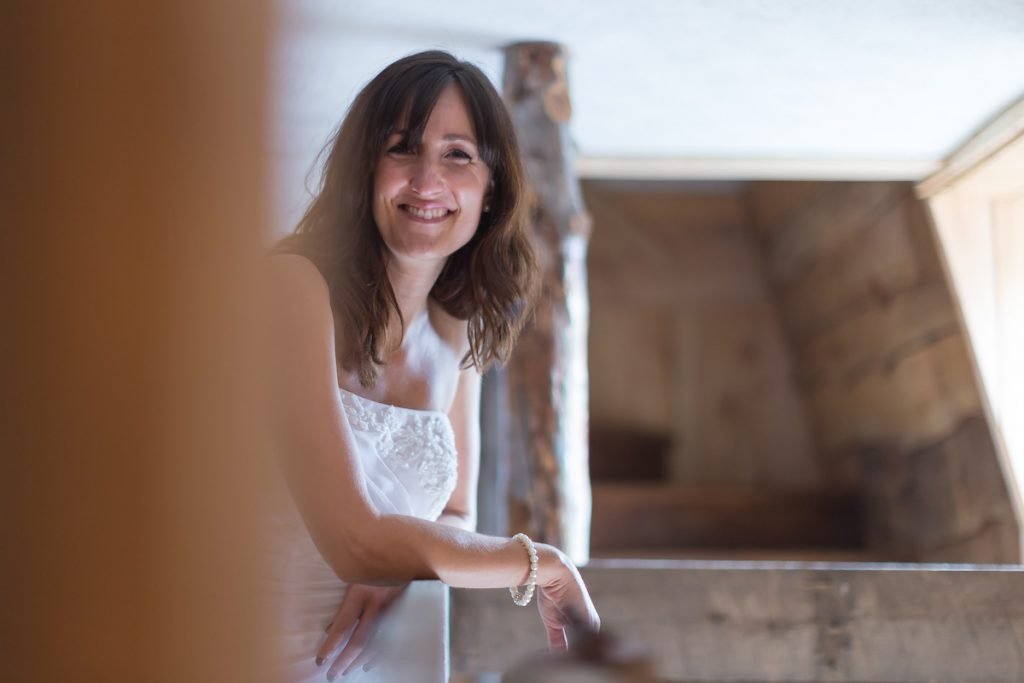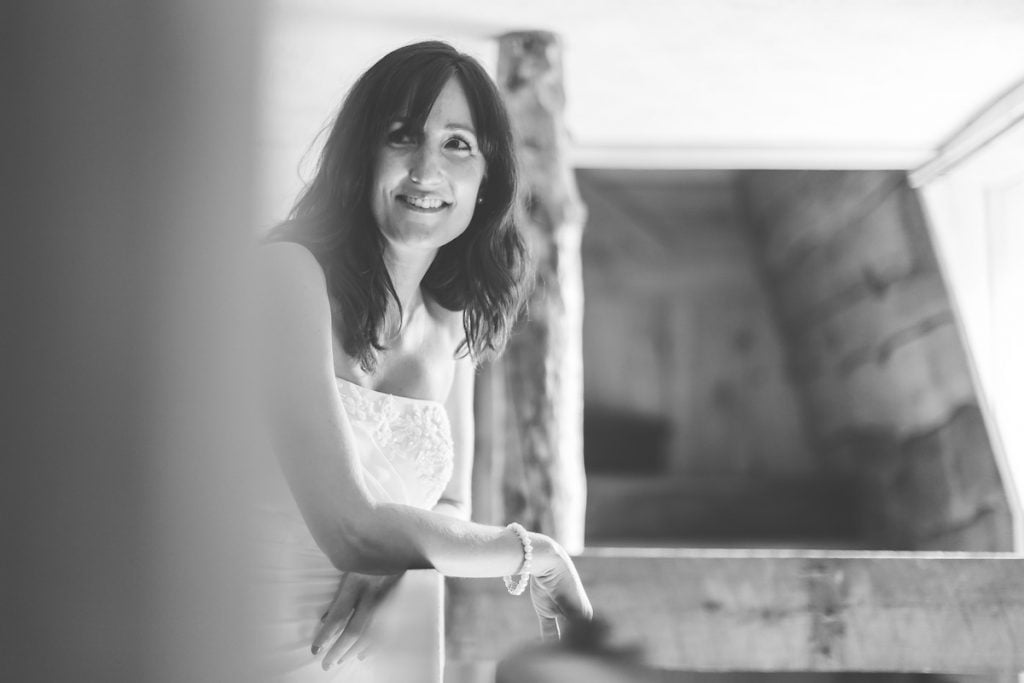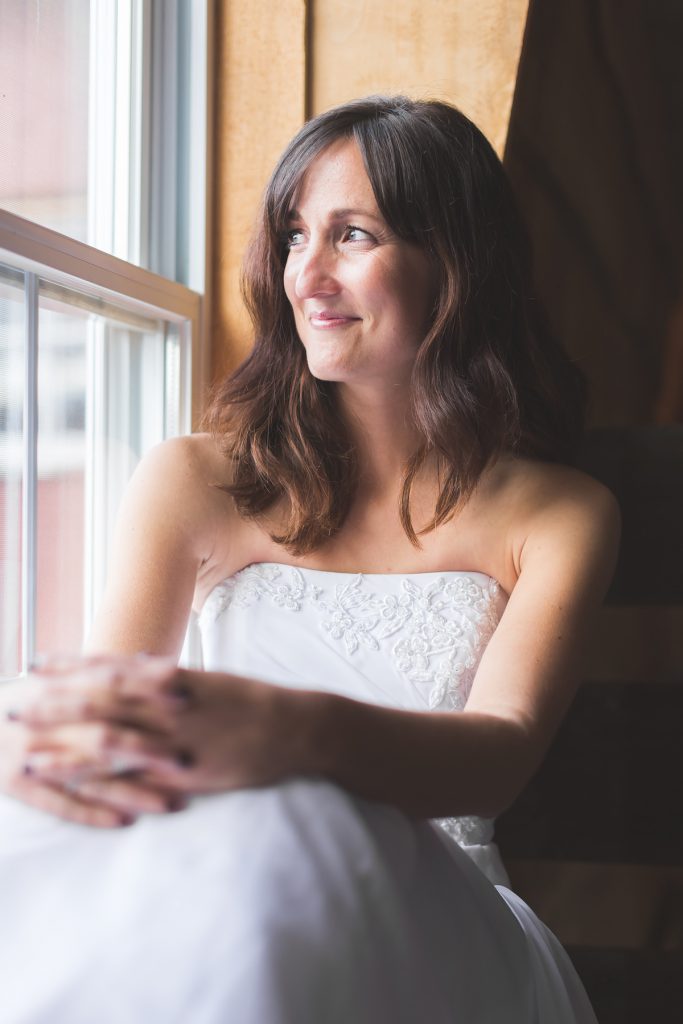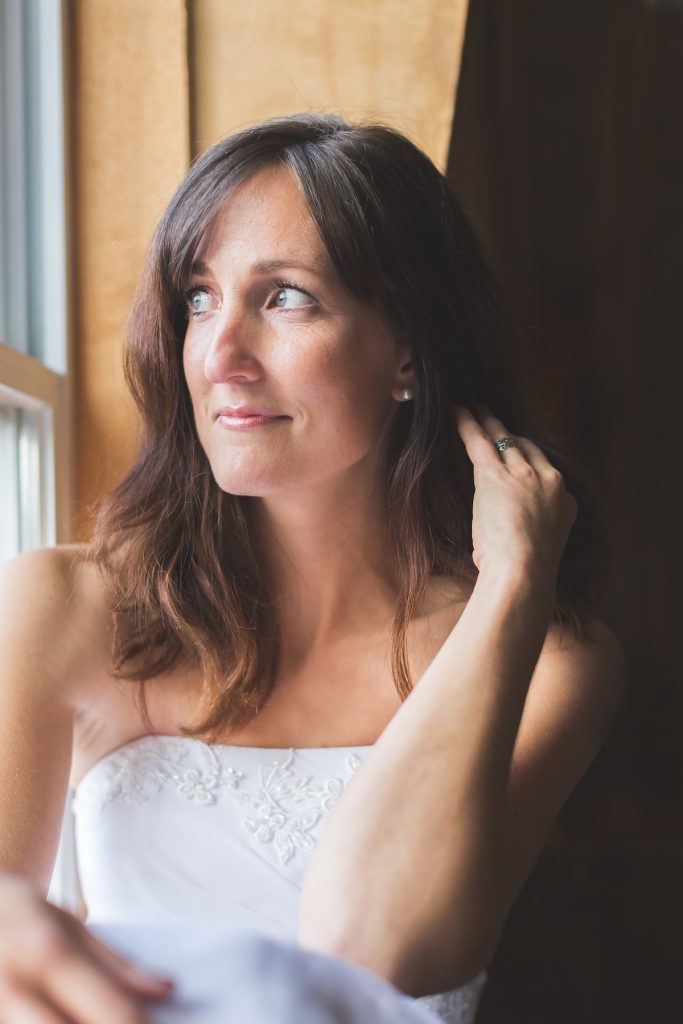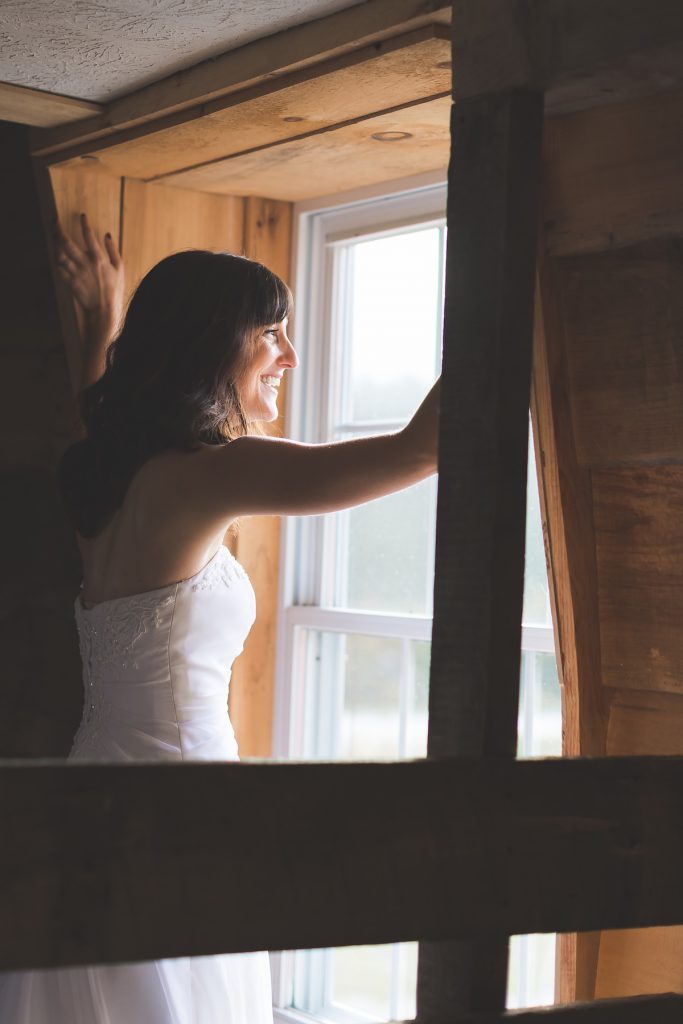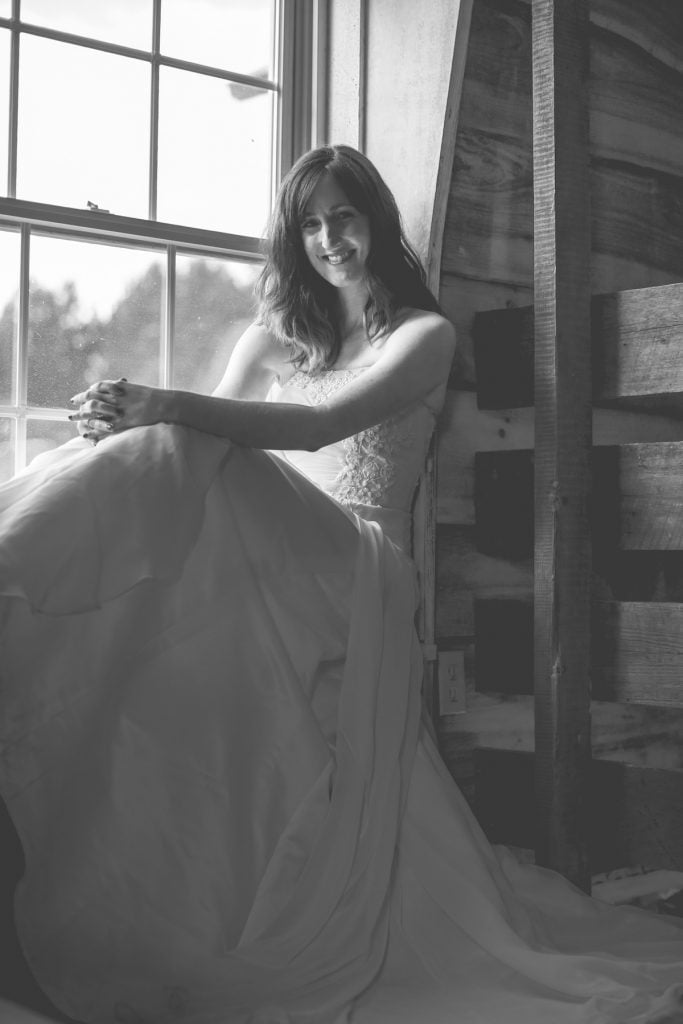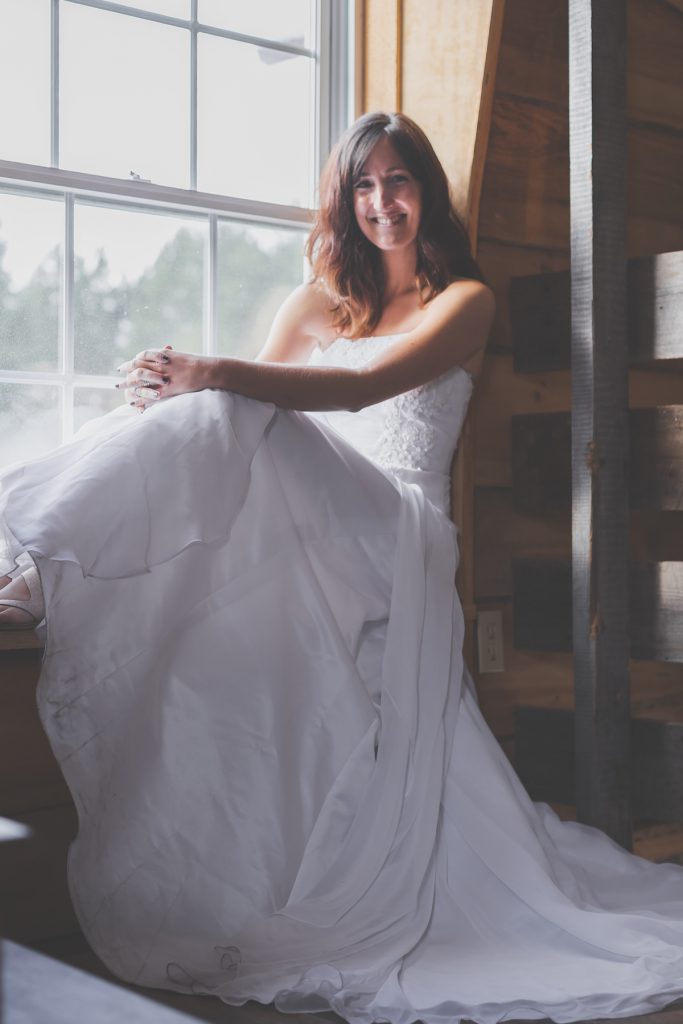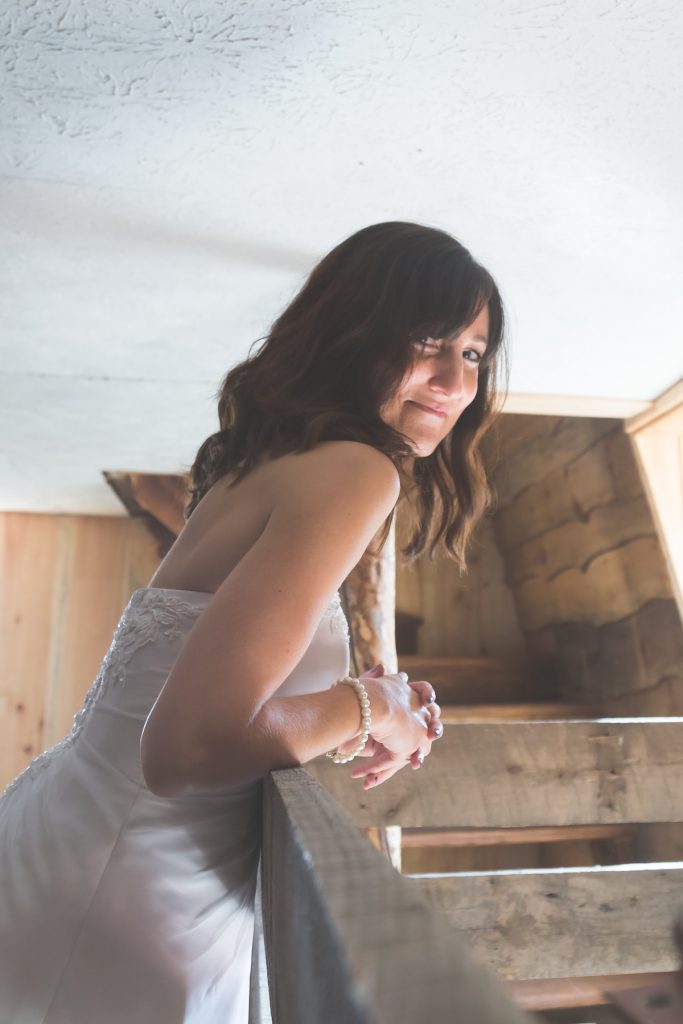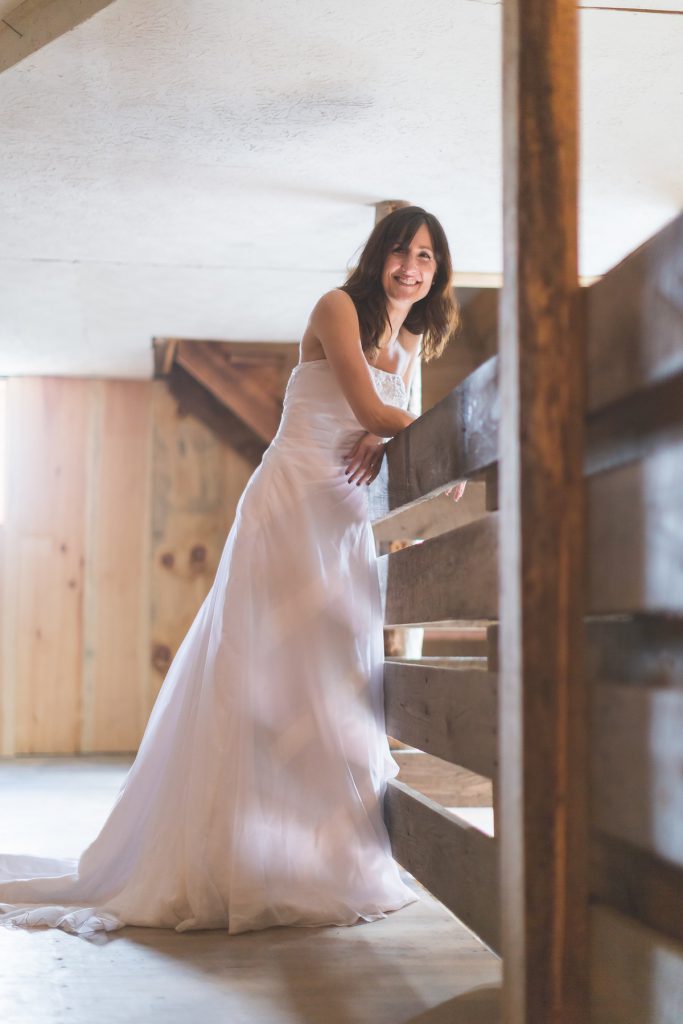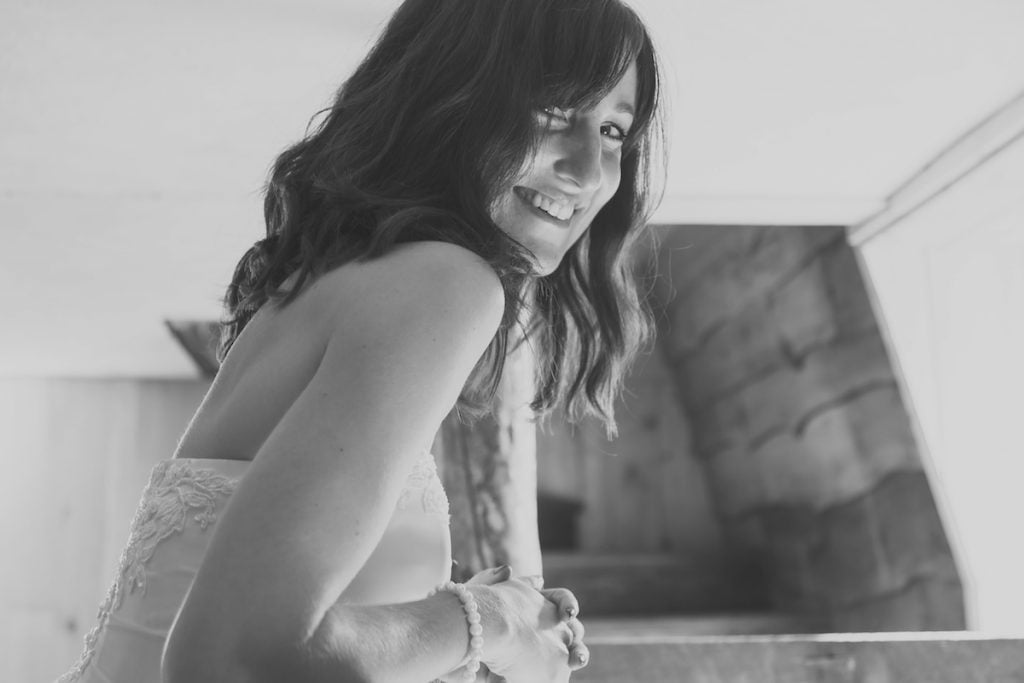 Book Your Wedding
If you have questions about pricing and availability or think you might be interested in booking your big day with us:
Email Us
or
Visit our contact page >